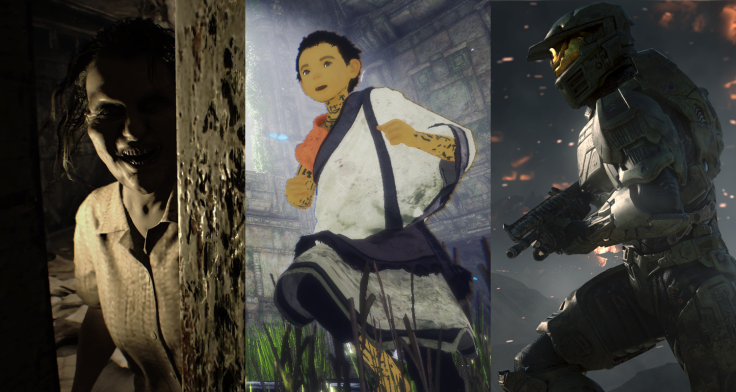 This week's round-up of the best video game deals and discounts in the UK includes a PS4 slim model for less than £200, another for £250 with Resident Evil 7 and an additional DualShock 4 controller and a Sega Mega Drive plug-and-play with 80 games for the game price as a typical PS4 game.
On the games side of things, you can pre-order Xbox-exclusive RTS Halo Wars 2 for £34.85, Resident Evil 7 on PC is available for £23.74 and through the PlayStation store you can buy Ubisoft's extreme winter sports title Steep for £24.99.
Elsewhere there's PS4 delight The Last Guardian for a new low price of £22.85, Bloodbornes' GOTY edition for £23.99, Fallout 4 on PC for less than a tenner and Uncharted 4: A Thief's End for £20.95.
Thanks, as ever to Hot UK Deals for putting together our list.
Consoles
PS4 500GB w/ Resident Evil 7 + Extra DualShock 4 controller - £249.98 @ Ebuyer
PS4 500GB (Black) w/ £9:88 off next purchase - £197.50 @ 365Games
Sega Mega Drive w/ 80 built-in games £39.99 @ Argos
Games
Pre-Order: Halo Wars 2 + Decimus Pack [Xbox One] £34.85 Delivered @ ShopTo
Uncharted 4: A Thief's End [PS4] £20.95 @ The Game Collection
Star Fox Zero [Wii U] £16.95 @ Coolshop
Resident Evil 7 - Biohazard [Steam] £23.74 @ CDKeys
The Last Guardian [PS4] £22.85 – ShopTo
Bloodborne: Game of the Year Edition [PS4] £23.99 @ 365games
Steep [PS4] £24.99 @ PlayStation Store
Homefront: The Revolution [PS4] £7.95 @ The Game Collection
Fallout 4 [Steam] £9.97 @ CDKeys
Grand Theft Auto 5 [PC] £15.99 @ Greenman Gaming
Accessories
Xbox One Wireless Controller Black £36.85 @ ShopTo
PlayStation 12 month subscription £32.99 @ Electronic First
For all the latest video game news follow us on Twitter @IBTGamesUK