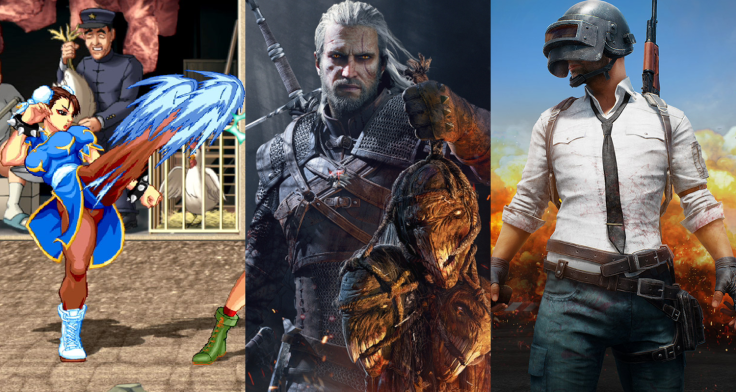 This week's round-up of the best video game deals and discounts in the UK includes two Xbox One S bundles for 500GB versions of the console, which include Overwatch, Gears of War 4 and either Battlefield 1 or Forza Horizon 3.
On the gaming side of things, The Witcher 3: Wild Hunt's Game of the Year edition is available for £14.99, PC smash hit PlayerUnknown's Battlegrounds is £21.99 and Persona 5 is available at retail once again at £48.85 with a special edition art book.
There's also Mafia 3 on PC for £6.99, Lego City Undercover on PC for £8.99, Dishonored 2 on console for £9.99, Call of Duty: Infinite Warfare for £9.85 and Street Fighter 2 for Nintendo Switch for £29.99.
Thanks to Hot UK Deals for supplying this week's deals.
Consoles
Xbox One S 500GB w/ Battlefield 1 + Overwatch + Gears of War 4 + extra controller - £219.99 at Argos
Xbox one S 500GB w/ Forza Horizon 3 + Overwatch + Gears of War 4 + extra controller - £219.99 at Argos
Games
Bulletstorm: Full Clip Edition [PS4 / Xbox One] £23.99 at Argos
The Witcher 3: Wild Hunt – Game of the Year [PS4/Xbox One] £14.99 at SmythsToys
Persona 5 w/ Art Book [PS4] £48.85 at ShopTo
PlayerUnknown's Battlegrounds [PC – Steam Key] £21.99 at CDKeys
Just Cause 3 Gold Edition [PS4] £21.85 at Base
Prey [PS4 / Xbox One] £24.99 at Grainger Games
Telltale's Tales from the Borderlands Complete Season (Eps 1-5) £3.60 at Microsoft Store
Mafia 3 [PC – Steam Key] £6.99 at CDKeys
Lego City Undercover [PC – Steam Key] £8.99 at CDKeys
Halo Wars 2 [Xbox One] £14.86 at ShopTo
Halo 5: Guardians Limited Edition [Xbox One] £14.99 at Game
Dishonored 2 [PS4 / Xbox One] £9.99 at Argos
Street Fighter 2: The Final Challengers [Nintendo Switch] £29.99 at Smyths
Call of Duty Infinite Warfare [PS4] £9.85 at Shopto
Yakuza 0 [PS4] £24.99 at Argos
Halo 5: Guardians [Xbox One] w/ black wireless controller - £44.99 at Argos
Accessories
PlayStation Plus 12 Month Subscription - £33.89 at CDKeys
Xbox Live 3 Month Subscription - £8.99 at Argos saving 40% (enter details to get offer)
Xbox Membership 12 Month Subscription + Let's be Cops HD - £29.99 at Wuaki
For all the latest video game news follow us on Twitter @IBTGamesUK