Ukip have unveiled a British Army veteran and former Oxford University college porter as the party's candidate for the Witney and West Oxfordshire by-election on 20 October.
The announcement of Kenrick "Dickie" Bird's campaign came as nominations to run for David Cameron's old Westminster seat closed.
Ukip came third in the constituency at the last general election with more than 9% of the vote. A party source told IBTimes UK they expect to match the position or better it behind the Conservatives.
Bird, who quit his job at Oriel College in 2014 to run in elections for Ukip, contested the nearby Banbury seat last May.
He came third with 13.9% of the vote behind Tory MP Victoria Prentis and Labour's Sean Woodcock.
Bird, who spent two decades in the regiment formally known as The Royal Green Jackets, faced accusations of homophobia from campaign group Hope not Hate over remarks he allegedly made on Facebook in 2013.
A spokesman for Ukip told IBTimes UK the party investigated the claims and cleared him of wrongdoing.
"We double checked what we looked at previously and we did not feel on the balance of evidence that the allegations against him stood up," the spokesman said.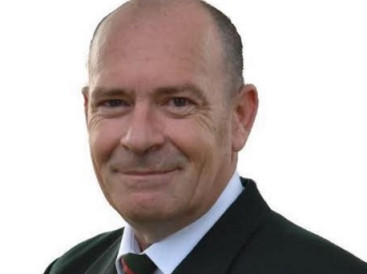 Bird will face former Ukip commonwealth spokesman Winston McKenzie, who is now a member of the English Democrats.
McKenzie faced a backlash in 2015 when he told IBTimes UK he was "dismayed" about Kellie Maloney's sex change.
The favourite to win the seat is Conservative candidate Robert Courts, a 37-year-old barrister who has been selected to defend Cameron's 25,000 vote majority.
Labour have selected Oxfordshire councillor Duncan Enright, who has called for Jeremy Corbyn's resignation, as IBTimes UK revealed last week.
The Greens have put forward Bernie Sanders' brother, Larry, and the Liberal Democrats have announced Oxfordshire councillor Liz Leffman as their candidate.
The vote will be the first electoral test for Ukip's new leader Diane James, new Prime Minister Theresa May and new Green leaders Caroline Lucas and Jonathan Bartley. The by-election will also be Jeremy Corbyn's first big ballot since his re-election on Saturday.
Hope not Hate had not responded to a request for comment at the time of publication.