Written by 30 Rock star Tina Fey and starring Bridesmaids' Ellie Kemper, Unbreakable Kimmy Schmidt was met with rave reviews when it landed on Netflix in March 2014, having being saved by the site after NBC dropped the project during development of the first season.
It was announced that the show was going to have a second season just a few weeks later and now – three months before series two is set to go live – the streaming service has renewed the zany comedy for a third run.
The news was announced during the Kimmy Schmidt panel at the Television Critics Association's winter press tour on 17 January, and it comes as no surprise given the cult show's success.
The Netflix Original's first season was a huge hit and follows Schmidt who, after being rescued from an underground doomsday cult run by a strict reverend who convinced her the human race had been wiped out, is desperate to shed her identity as a "mole woman" and decides to make a new life for herself in New York City.
Learning about the modern world and doing everyday things such as getting an apartment, finding a job or even making friends after spending her entire teenage life in a bunker underground sees Kimmy in some extremely comical and surprisingly sweet moments that will have you smiling from the start to finish of each episode.
Before the third arrives however, fans will get to enjoy the second season when it is uploaded in its entirety to Netflix on 15 April. This series is set to introduce Kimmy's mother, as well as explore the history behind that seemingly unexplained black-and-white skit involving Kimmy's father, Daddy's Boy. Among other details teased at the panel, executive producer Tina Fey also confirmed that she'd again appear on-camera in season two, though not in her role as prosecutor Marcia Clark from season one.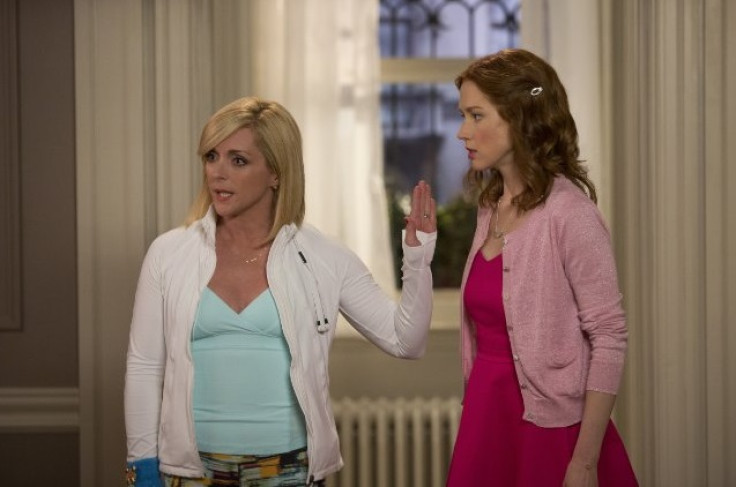 The show, which has been an awards-season darling for Kemper and breakout star Tituss Burgess, is part of a Netflix comedy roster that also includes The Ranch, Fuller House, Grace and Frankie, Love, Flaked and W/Bob & David, as well as Aziz Ansari's Master of None, the latter of which is also produced by Universal Television.
For more entertainment news follow A-List on Twitter @Alistinsider