Uncharted 4: Naughty Dog's Neil Druckmann on how The Last Of Us influences PS4 sequel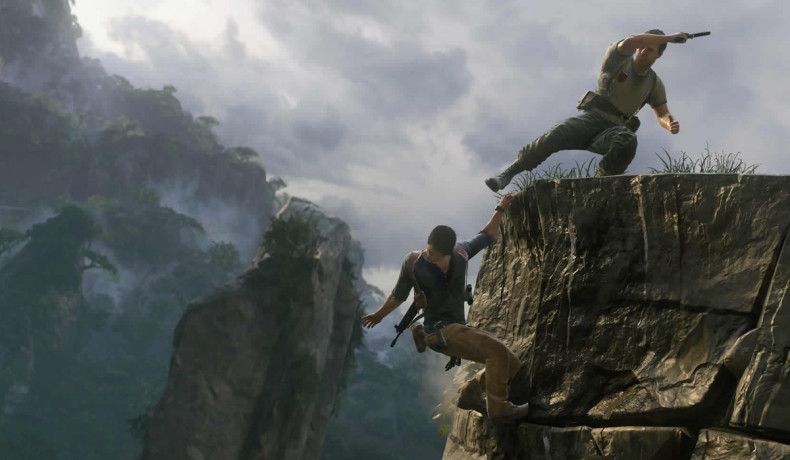 Uncharted 4: A Thief's End, penned for release in April, is set to bring the story of heroic treasure-hunter Nathan Drake to a close with his first adventure developed specifically for PS4. It arrives the better part of five years after Uncharted 3 but its biggest influence is the Naughty Dog game released in between.
The Last Of Us was a landmark moment for the developer and a final high point for the previous console generation as the PS4 and Xbox One neared release. It was the first game directed by Neil Druckmann, a writer and designer on the first two Uncharted games.
Druckmann, alongside The Last Of Us co-director Bruce Straley, is now directing the fourth game, one that will take a lot of queues from the development of 2013's post-apocalyptic drama. In an interview with Eurogamer, Druckmann has explained how.
'We were making an action game'
"The Last Of Us was the first game I directed, where I was in charge of the outcome of the game, so obviously there was a lot of experience I got there that now is coming straight to Uncharted," he says. "Like, how do you work with actors? How do you work with animators? How do you work with designers? Now I feel like I'm getting more and more confident making those calls whereas before I was not as confident, but I was surrounded by very supportive people.
"And then there is stuff like, with The Last Of Us – and even more so with [2014's DLC add-on] Left Behind – the really quiet moments. We were making an action game, but it was OK not to have the action wall-to-wall. It was OK to have two girls in a Halloween store putting masks on and joking around with each other.
"And getting the confidence to do that and bring that to Uncharted became really interesting because it helps show more the human side of Nathan Drake. What is Nathan Drake doing when he's not on the adventure?
"And how do you put that on the thumbstick. How do you not just show that in a cut-scene – how do you play that? That's something we brought straight over from The Last Of Us.
"It's not a specific example, but with The Last Of Us we introduced the concept of optional conversations where I could turn around to my ally and dig in a little bit deeper. And it's a choice for the player, you can do it, or you don't do it. Players who engage with it can slow the characters down a little bit and have them engage in conversation, and you can find out a little bit more about their relationship, and a little bit more about their personalities. We've sprinkled those throughout the game."
'We're not making Mass Effect'
He's referring to the reveal during Sony's PlayStation Experience press conference of Uncharted 4's dialogue trees. In the scene shown at the event, we see Drake (voiced by Nolan North) catch up with his long-lost brother Sam (Troy Baker). The player is given the choice of which story – told in a previous game – Nate first starts describing to Sam.
"The thing I want to make sure we're clear about is that we're not making Mass Effect," Druckmann says referring to these moments. "Uncharted has a very specific story, it has a very specific ending that's very definitive to the franchise. But every once in a while we felt a dialogue tree would really bring you more into the scene."
Speaking of that definitive ending, Druckmann is adamant that Nathan Drake's story will not be able to continue with future games – at least not sequels. "With the end of this story it will be really hard to do a sequel with Nathan Drake," he says. "Maybe there'll be a prequel, maybe it will be a different character – I don't know. But this is the end for Nathan Drake."
Uncharted 4: A Thief's End will be released in Europe on 29 April.
For all the latest video game news follow us on Twitter @IBTGamesUK.