Uncharted 4 A Thief's End sells over 2.7 million copies in first week, sets new PS4 record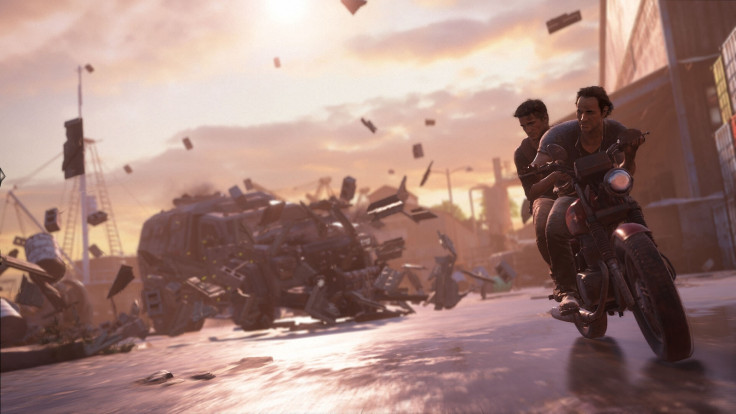 The recently released final chapter in Naughty Dog's adventure series, Uncharted 4: A Thief's End, is off to a rip-roaring start in terms of both sales and reviews. Publisher Sony Interactive Entertainment has announced that global sale of Uncharted 4 has topped 2.7 million copies during the game's first week of release.
Announced in a blog post on 23 May, the figures represent copies of the game sold to customers – both physical discs and digital copies – between 10 and 16 May. Sony also noted that Uncharted 4 is the fastest-selling PS4 exclusive in North America.
"It's hard to believe that it's been nearly two weeks since we officially released Uncharted 4: A Thief's End on PS4," said Asad Qizilbash, a marketing manager at Sony Computer Entertainment America. "It's one of the most beautifully crafted games I've ever played, and the great reception we've seen from the community has been amazing and humbling. Naughty Dog's exceptionally talented team has created magic once again, carefully constructing an adrenaline-pumping, thrilling, and beautifully written culmination to Nathan Drake's adventures. They truly outdid themselves."
In March, Sony decided to delay the title by two weeks to manufacture more copies of the game and "meet the considerable worldwide demand". As one the most anticipated PS4 exclusives of 2016, the commercial success could help drive the company's sales race to the top as this year's console leader in the $99.6bn (£69.4bn) gaming market.
Uncharted 4 is still holding on to the top spot in the UK sales charts, despite a 78% drop in sales week-on-week, holding off Doom at second place.
"A huge congratulations goes out to Naughty Dog for an incredible feat," Qizilbash said. "The success of the game is a testament to the caliber of the team at Naughty Dog and their unwavering commitment to their fans."
IBTimes UK's review of Uncharted 4 also showered praise on Nathan Drake's final adventure, calling it "a stunning close" to the beloved series.
"If this really is the last we see of the Uncharted series, A Thief's End will have been a remarkable and surprisingly inventive farewell," it reads. "More so than either sequel before it, Uncharted 4 builds on the formula in unexpected but natural ways, while telling a story that is more mature and thoughtful than previous games, but which still retains the series' beloved blockbuster thrills. The best in the series, and another Naughty Dog classic."
Uncharted 4: A Thief's End is out now on PS4.
© Copyright IBTimes 2023. All rights reserved.