Uncharted 4 update 1.21 adds King of the Hill mode, new weapons and free The Last of Us-inspired skins
Uncharted 4: A Thief's End is out now for PS4.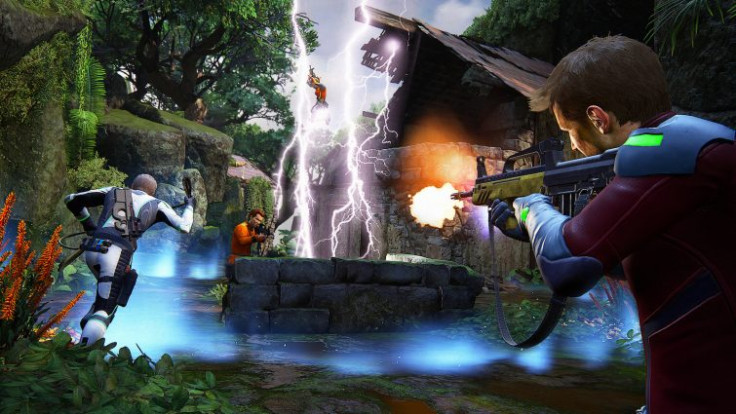 Naughty Dog has announced that the next free multiplayer expansion for Uncharted 4: A Thief's End will bring a new King of the Hill mode and The Last of Us-inspired vanity items and weapons including pistols and assault rifles.
In a Twitch stream on Wednesday, 15 March, the developer said the DLC update will be available on Friday 17 March.
In the new permanent King of the Hill game mode, players will be divided into two teams and have to fight to gain control of capture points rotating throughout the map and reach the score limit.
"However, even if victory seems assured, King of the Hill offers a unique twist," Naughty Dog's senior communications manager Scott Lowe wrote in a blog post.
"After the score limit has been reached, the losing team has one last chance to make a comeback through what we call the Victory Hill. The leading team must capture the Victory Hill to win, but if the losing team takes it, they get a second chance at glory."
The new mode will require "careful coordination and skilled use of Multiplayer's core combat and movement systems," the developer notes.
Update 1.21 will also bring three new weapons - a scoped Krivosk-XS pistol as well as the powerful INSAS and more accurate Type-95 long guns.
It will also feature some new vanity items including new Savage Starlight character skins for select characters inspired by the in-game comics found in The Last of Us.
Players who buy any Uncharted Points gain VIP status and get a 40% boost on Relics, up from 20%. The update also adds a few new taunts, new Boosters for Uncharted 4's Survival mode and a new personal stats mode allowing players to view all of their multiplayer achievements.
Naughty Dog revealed there will be one more major update released for Uncharted 4 after update 1.21. However, they did not specify when the next DLC will release or what it will contain.
Released in May last year to critical acclaim, Uncharted 4 has been very successful commercially. It sold 8.7 million copies globally as of 21 December, including physical and digital copies, Sony reported in January.
IBTimes UK's review of Naughty Dog's latest installment in the beloved series reads: "If this really is the last we see of the Uncharted series, A Thief's End will have been a remarkable and surprisingly inventive farewell."
Uncharted 4: A Thief's End is out now for PS4.
© Copyright IBTimes 2023. All rights reserved.