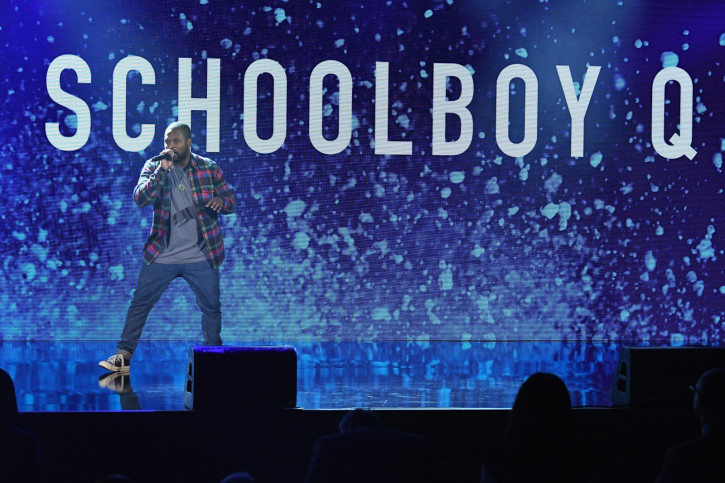 United Airlines accidentally flew US rapper ScHoolboy Q's dog, a French bulldog puppy called Yeerndamean, to the wrong city during a layover on Friday night (14 July).
He said that when he went to receive his dog, he realised that his pooch had been switched with someone else's dog instead and was flown to Chicago.
United Airlines confirmed the error in a statement and said that Yeeerndamean was being taken care of.
The 30-year-old rapper, whose real name is Quincy Matthew Hanley, expressed his anger towards the airline on Twitter.
"You guys r idiots... HOW U PUT MY DOG ON THE WRONG FLIGHT???? I need answers", he tweeted.
When contacted by CNN, the rapper said that he was travelling with his dog from Missouri to Burbank, California. But during a layover in Denver, the airline accidentally switched his dog with another.
"My little dog been moving around since the A.M., prolly has pee and number 2 all in his cage smh," the rapper said in a text message to CNN. "....I plan on suing," he added.
CNN quoted United Airlines on Saturday as saying, "We're working as quickly as possible to reunite the pet with their owner later this evening.
"We have reached out to our customer and sincerely apologised for this mistake and are providing a refund. Pets are part of our customers' family, and their safety and well-being is of the upmost importance to us."
ScHoolboy Q later posted a Snapchat in the early hours of Saturday morning which read, "Yeeerndamean made it."
On Saturday, the airlines confirmed Yeeerndamean's return, saying to HuffPost, "Our customer's dog was safely reunited with its owner on Friday evening. We have been in touch with our customer to sincerely apologise for this mistake and are providing a refund."