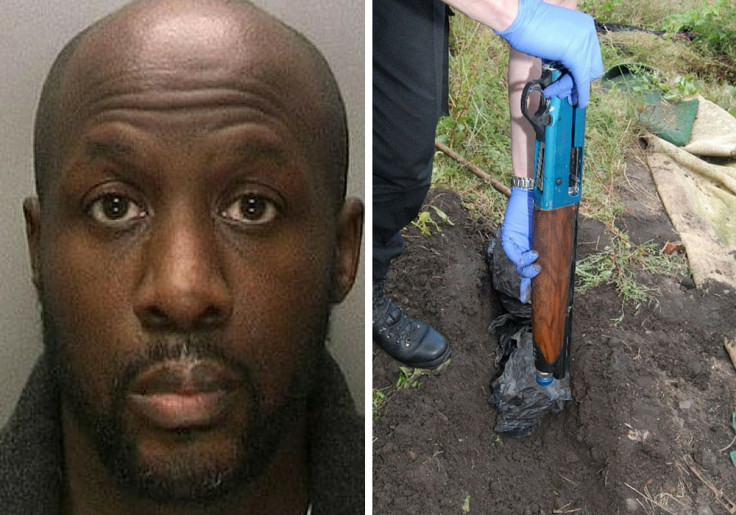 The "untouchable" godfather of the notorious Birmingham Burger Boys gang has been jailed for 16-and-a-half years for supplying eight firearms including a MAC-10 machine gun and a pump action shotgun. Nosakhere 'Nosa' Stephenson was one of 18 men who were implicated in the supply of guns and ammunition, following a West Midlands Police investigation.
He was handed his sentence today (26 November) after a police operation exposed him as one of the city's most prolific illegal firearms dealers. An undercover police operation, conducted over a number of months, saw police intercept the movement of weapons from suppliers to buyers on five separate occasions.
Stephenson and his gang provided firearms and bullets to other criminals, including those similar to the murder weapon attributed to the Aston shootings, which left two innocent teenage girls dead at New Years day party in 2003. Letisha Shakespeare, 17, and 18-year-old Charlene Ellis died in a hail of bullets fired from a MAC-10 machine gun.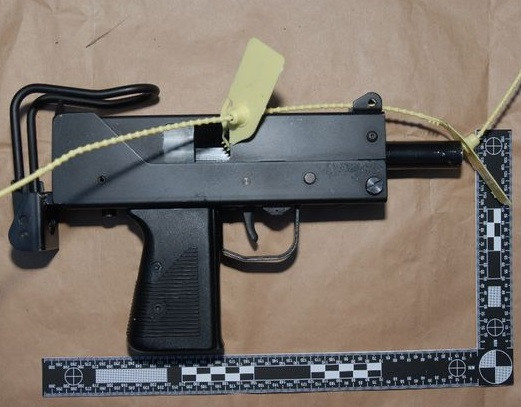 Chief Inspector Simon Wallis, from West Midlands Police's Serious and Organised Crime Unit, said: "Stephenson or 'Nosa' was widely-regarded as the untouchable 'Godfather' of the Burger Bar gang, but as this case goes to show, nobody is above the law. He was at the centre of this highly-organised and extremely dangerous gun supply network.
"Today's result is fantastic because we've put some prolific criminals behind bars who have been responsible for bringing dangerous weapons to our city. It is no exaggeration to say each and every gun or bullet that we've seized represents a life potentially saved."
The guns were found buried at a house in Aston and although Stephenson was never caught in possession of them, phone records linked him to each deal. Police said that Stephenson would source antique guns and arrange for ammunition to be specially made to fit the weapons before selling them to criminal gangs for around £3,000 apiece.
In total, 14 men were implicated in the sale of the deadly weapons after a police sting, set up in summer 2014, by the force's Serious and Organised Crime Unit with support from the National Ballistics Intelligence Service (NABIS).
Stephenson and 13 others admitted conspiracy to transfer guns and ammunition between 4 March 2014 and 17 January 2015, while three others were found guilty following a trial.
Also sentenced was, Fitzroy Ducram, 50, of no fixed address – jailed for 7 years 4 months, Rowan Gul, 33, of Reginald Road, Alum Rock, Birmingham jailed for 12 years 3 months, Louis McDermott, 36, of no fixed address – jailed for 9 years 4 months, Theodore Junior Wiggan, 28, of Scaffle Way, West Bromwich – jailed for 10 years and Sundish Nazran, 32, from Nijon Close in Handsworth, - jailed for 13 years.
Eight more men are scheduled to be sentenced at Birmingham Crown Court tomorrow (27 November) with a further three being dealt with in January.