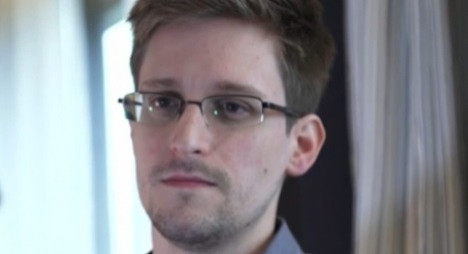 The US Department of Justice has accused United States Investigations Services, the firm that vetted whistleblower Edward Snowden, of defrauding the government out of millions of dollars.
USIS conducted background checks that were below agreed standards, according to court filings.
The department said in a filing that USIS defrauded the country of millions of dollars by filing more than 660,000 flawed background investigations over a four-year period. The number represents about 40% of the total cases processed by the firm during the period.
The complaint added that USIS used its influence in federal government to conceal its practice of "flushing background checks".
The department's complaint was to join a whistleblowers' lawsuit, dating back to July 2011, against USIS under way in US District Court in Alabama. The 2011 lawsuit under the False Claims Act, which lets people to collect rewards for revealing fraud against the government, accuses the company of failing to perform quality control reviews during background investigations.
"USIS management devised and executed a scheme to deliberately circumvent contractually required quality reviews of completed background investigations in order to increase the company's revenues and profits," the department said in its filing.
It added that the firm made use of a software known as Blue Zone to substantially increase the number of background investigations "that could be dumped in a shorter time period."
Depending on the type of investigation, USIS received payments from the government in the range of $95 (£57.5, €70) to $2,500. The Justice Department seeks to recover the damages through the lawsuit.
Snowden Saga
Snowden, former contractor at the National Security Agency (NSA), received international attention after he leaked top secret documents about the agency's surveillance programmes.
The Obama administration faced severe criticism across the globe as the documents revealed that the NSA tapped telephone conversations and spied on the internet activities of prominent people, including German chancellor Angela Merkel and Brazilian president Dilma Rousseff.
Snowden is currently in exile in Russia.
USIS that become the focus of the scrutiny of US congress last year due to its connection with Snowden also vetted Aaron Alexis, the technology contractor who killed 12 people at the Washington Navy Yard in September 2013.
USIS is facing a number of federal investigations and lawsuits over its handling of security background checks for the US government.