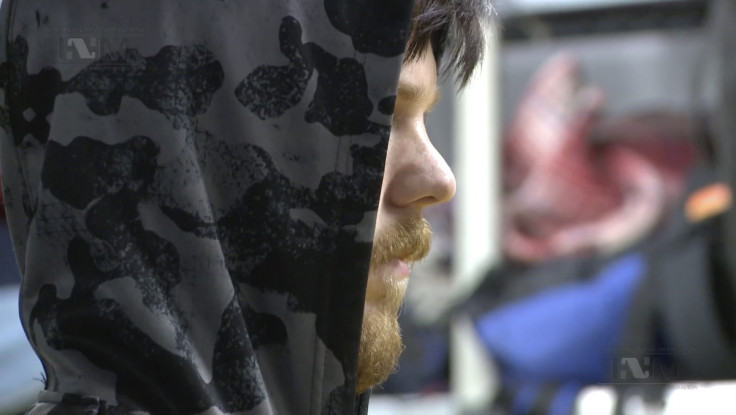 "Affluenza teen" Ethan Couch was deported from Mexico and is in the custody of Texas juvenile authorities, Tarrant County Sheriff Dee Anderson confirmed on Thursday (28 January). Couch appeared to be "in good health" and was "calm" as he was taken into custody, the sheriff said.
"He was very calm. He was very quiet, very passive, not at all argumentative or resistant. He followed every direction. His only request is he was hungry and wanted something to eat," Anderson said, according to CNN. "He was as compliant and as docile as anyone we have ever seen coming into a facility."
The sheriff revealed Couch is scheduled to attend a detention hearing on Friday (29 January) and was also set to be medically screened and assigned to a housing unit at Tarrant County Juvenile Detention Center. "We hope justice can now be served for those four victims and their families," Anderson said.
According to CNN, the sheriff would prefer to send the 18-year-old to an adult facility, but that decision will not be made until Couch appears in court on 19 February. The county district attorney's office said that the February hearing will determine whether the teen's case can be moved to an adult court.
Couch was sentenced to 10 years' probation but was not jailed after a 2013 drink-driving accident left four dead. His defence team claimed he had "affluenza" and could not fully understand the consequences of his actions due to his wealth.
The teen and his mother, Tonya Couch, fled the country late last year after a video showing Couch at a party where alcohol was being consumed—a violation of his probation. He and his mother were captured on 28 December in the resort city of Puerto Vallarta. Tonya Couch was charged with hindering his apprehension and released on 12 January after posting $75,000 (£52,200) bond.
Couch attempted to fight his return to the US in Mexican courts but his attorney Scott Brown announced his Mexican defence lawyer had filed a document on 19 January that would "release an injunction and let the (transfer) process go forward."
According to The Associated Press, Brown and his colleague Reagan Wynn said they believed their client would complete his probation term without further incidents and predicted the judge would keep Couch in juvenile custody until the February hearing.
If Couch's case is moved to the adult system, he could be ordered to spend up to 120 days in jail plus the remainder of his probation period. Tarrant County District Attorney spokeswoman Samantha Jordan said if he violates probation as an adult, he could receive up to 10 years in prison for each of the four people he killed when he was 16. The Mothers Against Drunk Driving organisation has petitioned to have him moved to adult court.