US federal officials launch investigation into Mormon university over sexual assault complaints
A probe was launched after an accuser herself became a target of a university honour code investigation.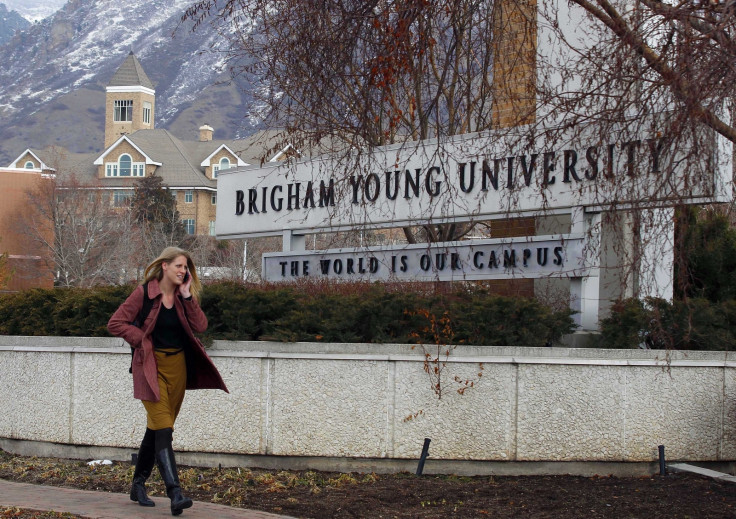 US federal officials have began investigating how the Mormons' Brigham Young University is handling complaints of sexual assault.
The Utah university, which is owned and operated by the Church of Jesus Christ of Latter-day Saints, has come under fire since a student revealed that those who report a sexual assault can themselves be investigated for violating an honour code that prohibits any kind of sexual "misconduct."
Former student Madi Barney revealed in 2015 that she was investigated for a potential honour code violation after she reported a sexual assault. Barney said she later received a notification from the US Department of Education's Office of Civil Rights that her report led to the investigation of the school.
The university's honour code - established by students in 1949 - prohibit "sexual misconduct," and "obscene or indecent conduct or expressions." As it is written, students reporting a sex assault could also be investigated for how much sexual contact they consented to before an attack, or even for sexual contact in a separate encounter.
A Department of Education spokeswoman confirmed that the federal investigation has been opened, and that it is examining sexual harassment and sexual violence and retaliation, reported Associated Press.
Critical results could threaten federal funding and BYU's ability to provide federal financial aid to students. The Utah Department of Public Safety is already investigating whether campus police properly report sexual assault cases.
The federal Office of Education is cracking down on the way several universities are dealing with burgeoning complaints of sex assault and harassment across the country, and is investigating some 200 schools.
The probe comes as the school's athletic department is jockeying to become an expansion member of the Big 12 university athletic conference. But an LGBT advocacy group has sent a letter to the commissioner of the Big 12m urging the conference to remove BYU from consideration for membership because of the school's discriminatory policies, the Salt Lake Tribune reported.
BYU "actively and openly discriminates against its LGBT students and staff. It provides no protections for LGBT students," the letter said. "Given BYU's homophobic, biphobic and transphobic policies and practices, BYU should not be rewarded with Big 12 membership."
School officials says LGBT students are welcome — as long as they don't have sex.
"BYU welcomes as full members of the university community all whose conduct meets university standards," said a statement. "We are very clear and open about our honor code, which all students understand and commit to when they apply for admission. One's stated sexual orientation is not an issue."
© Copyright IBTimes 2023. All rights reserved.