Newborn baby found buried alive under debris in hole in the ground in Los Angeles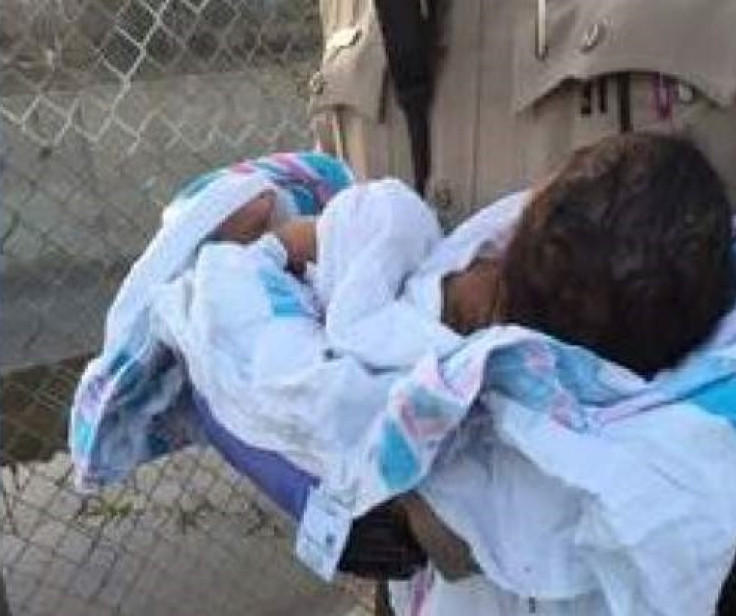 A newborn baby girl has been found buried alive under rubble. Police made the discovery after being alerted by a walker in Compton, Los Angeles, who reported hearing a baby crying.
The infant, believed to have been born within the last two days, had been wrapped in a blanket and hidden under debris down a hole in a footpath. The baby girl was treated at the scene by emergency workers before being taken to hospital where she is in a stable condition, Sky News reports.
Local resident Jesse Brew expressed his anger on hearing about the abandoned baby. He said: "I know we living in some bad times but damn. Now who would do some dumb stuff like over here? That's why I'm saying they need to catch this person. You know, you need to go to jail. That's the place for you."
The son of the woman who had alerted police said his mother had been left distraught after she made the discovery. Ryan McCrary said: "She felt really emotional. It just hurts to see somebody leave a baby like that when there are so many places they can take them now-a-days."
Detectives investigating the case have urged parents who feel unable to cope that they can leave their child safely at any hospital or fire station in LA County with nor repercussions.
© Copyright IBTimes 2023. All rights reserved.