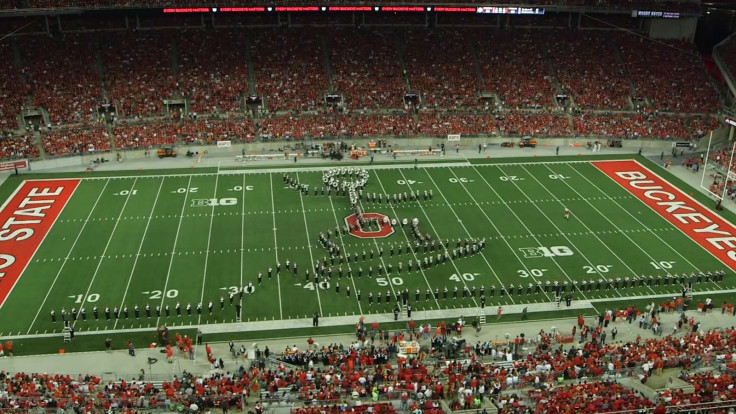 An Ohio State University drum major instructor accused of sexually assaulting a woman at his home has been charged with rape and kidnapping.
According to CBS News, 28-year-old Christopher Stewart Kitchen was arrested on 29 April and was arraigned on 30 April. Fox News reported he was expected to be released after his $50,000 (£32,602) bond was posted. Kitchen did not enter a plea during his arraignment.
Initial records at Franklin County Municipal Court did not list an attorney for the man, however, the Columbus Dispatched identified Tom Hayes as his defence attorney.
Kitchen allegedly invited a woman out to drink on 15 April and then walked her to his Columbus home, the court documents say. The court documents go on to claim that the woman asked Kitchen to take her home, but he refused. He then sexually assaulted her in his bedroom at about 3am on 16 April.
His victim is said to be a 19-year-old Ohio State University student.
The alleged rapist, who lead the university's marching band as head drum major in 2006-2007, is now a drum major instructor. Ohio State issued a statement on 29 April saying that Kitchen has been placed on paid leave.
"The university is deeply concerned to learn of the criminal allegations against one of our employees of kidnapping and sexual assault," the university said in its statement. "Upon being informed of these allegations by the Columbus Division of Police on April 23, the university moved quickly to place the employee on administrative leave and launched its own internal investigation in accordance with university policy."
The rape charges come less than a year after the university marching band's former director Jonathan Waters was fired for permitting a "sexualized culture" among its members. According to the Dispatch, Ohio State has reported at least three sexual assaults in the band since 2011.