US TV anchor said she 'wants to see Kevin Spacey go to jail' for alleged assault of her teenage son
"I want to see Kevin Spacey have the hand of justice come down on him."
A US TV anchor has said she wants to see Kevin Spacey go to jail following allegations that the actor sexually assaulted her teenage son.
Heather Unruh made the shocking claim during a press conference on Wednesday (8 November) and confirmed that police are now investigating the alleged incident.
"I want to see Kevin Spacey go to jail," Unruh said. "I want to see Kevin Spacey have the hand of justice come down on him."
With her daughter by her side and supported by lawyer Mitchell Garabedian, who also represented the victims of the Catholic church sex abuse scandal, fighting tears, Unruh recounted the details of the disturbing incident.
"In July 2016, Kevin Spacey assaulted my son. It happened late at night in the Club Car restaurant,2 she said.
"The victim, my son, was a young, starstruck 18-year-old who had no idea this famous actor was an alleged sexual predator or that he was about to become his next victim. Kevin Spacey had no right to sexually assault him," she added.
She claims that the actor plied her son, who was not of legal drinking age, with alcohol after they met in the restaurant.
"Kevin Spacey bought him drink after drink after drink. And when my son was drunk, Spacey made his move and sexually assaulted him," she explained.
"Kevin Spacey put his hands down my son's pants and grabbed his genitals. My son panicked, he froze. He was intoxicated."
Unruh said that the actor then left to use the restroom, at which point a concerned woman, who had apparently witnessed the assault, came to the teenager's side and asked if he was okay.
When he replied that he wasn't ok, she told him to run, The boy, who has not been named, fled the restaurant and ran to his grandmother's house. "He woke up his sister Kyla and the two of them called me that night here in Boston,' Unruh said breaking down.
Describing the impact of the trauma, she said: "Nothing could have prepared my son. It harmed him and it can not be undone. He has tried his best to deal with it, as he says it's always there and continues to bother him.
"All of us have had sleepless nights and tremendous anger," she added.
Garabedian and Unruh expressed their gratitude to the woman who had intervened and told her son to leave the restaurnant before The Usual Suspects actor retruned from the bathroom.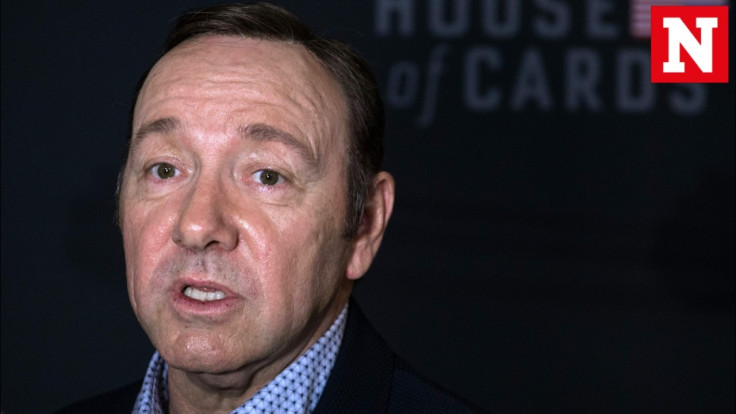 Calling on the woman to come forward she said: "I don't know how much she saw. I don't know if she saw Kevin Spacey put his hand in my son's pants. That much I don't know,'d. 'What I do know is that she saw my son was very shaken.'
According to Mail Online, Unruh first made the allegations on October 13, two weeks before actor Anthony Rapp opened up publicly about Spacey's attempt to seduce him when he was just 14-years-old, opening up the floodgates for more allleged victims to come forward.
She tweeted that the Harvey Weinstein sexual assault scandal 'has emboldened me– #truth time. I was a Kevin Spacey fan until he assaulted a loved one. Time the dominoes fell.'
More than two weeks later, after several other allegations against Spacey were made public, Unruh tweeted: "The dominoes are falling. My loved one will speak when ready. The #headline is #KevinSpacey the #predator- this is not about him being gay."
When questioned as to why they had not come forward to report thae incident to police at the time, she said the family were silenced by 'embarrassment and fear.'
"He knew the kind of attention he would get about making a public accusation," she said. "This is not the kind of attention my son or family wanted.
She further explained that seeing so many women come forward to accuse Harvey Weinstein of sexualimporpriety she felt able to do so too.
"I was really emboldened by the victims in the Harvey Weinstein case. They are astonishingly brave women. The climate in this country is changing and there's a shift. There's less victim blaming going on right now," she added.
Sending a message directly to Spacey, Unruh concluded saying: "Shame on you for what you did to my son. And shame on you for using your apology for Anthony Rapp to come out as a gay man.
"That was an appalling attempt to turn attention away from what you actually are - a sexual predator."
A representative of the House Of Cards star told The Wrap, that , in the wake of mounting sexual assault allegations "Kevin Spacey is taking the time necessary to seek evaluation and treatment."
Streaming site Netflix have cut all ties with Spacey following the explosive sex scandal.
The disgraced actor has since admitted himself to a rehabilitation facility for sex addiction.