Olympic discus champion Robert Harting has criticised superstar athlete Usain Bolt for not speaking out openly against the menace of doping in sport. The Jamaican athlete has been relatively quiet on the issue of doping, which has been a strong topic of discussion ahead and during the ongoing Rio 2016 Olympic Games.
In the lead-up to the summer games it was revealed that Russia had been involved in a state-sponsored doping scandal, and the International Olympic Committee (IOC) had decided not to implement a nationwide blanket ban on its athletes, but asked individual sporting federations to decide whether Russians can compete at the games.
Given the controversies, Harting felt it was the opportunity for Bolt to open up and speak against doping, considering his popularity among fans and fellow athletes across the world.
"I would ask him why he does not go on the offensive, in any way, on the subject of doping. The best known athlete in the world must join the current discussions and fight for a clean sport, especially since a lot of sprinters have tested positive and he also has been accused on a massive scale," he said as quoted by Herald Sun.
"The fact he stays out of it, gives a lot of food for thought," Harting added.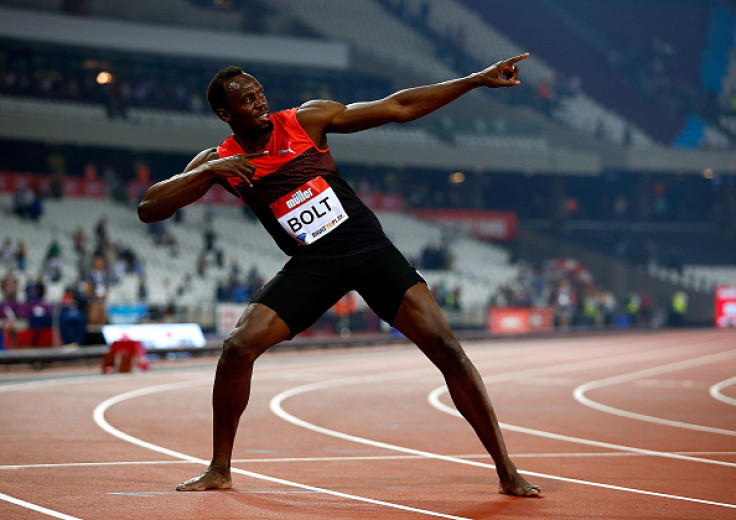 Bolt will be hoping to secure a third successive Olympic treble at Rio after winning the 100m, 200m and 4X100m relay titles in Beijing and London, respectively. He will be competing against American sprinters Justin Gatlin and LaShawn Merritt who have previously been found guilty of doping and have served dope bans.
Speaking to the BBC on doping in sports Bolt said, "People should have faith. We're weeding out the bad ones. We're going in the right direction."