More revelations of Usain Bolt's alleged antics have emerged, as the sports star continues his wild week in London. The 30-year-old recently made headlines, not just for his Olympic success, but also for scoring with the ladies, as he was caught celebrating his olympic success with a bevy of women in a nightclub in Rio.
Photos surfaced of him in bed the next morning with 20-year-old student Jady Duarte who unwittingly sparked controversy when she shared images of herself and Bolt kissing and getting close on WhatsApp pictures, after celebrating the sports star's 30th birthday on Sunday (21 August. He was also caught on video twerking with another woman at the Rio club.
Apparently unphased by the cheating scandal, the triple Olympic champ arrived in London on Monday(22 August) and he brought the party with him. Accompanied by two athlete friends, Bolt hit the town, partying into the early hours at Cirque Le Soir and Tape Nightclub.
According to The Sun the athlete was allegedly encouraging the women to "flash him and a pal." The source claims that the gold medalist then made them stand as if on a podium, and took his 100m, 200m and relay golds from a bag and laid them on a table. He is then alleged to have "awarded" each of them a medal. After one girl asked who was the winner, he joked: "It's all gold. There are no losers."
"Usain had been partying at Tape nightclub and was in a really cheeky mood," the source said. " At first everyone was just goofing around but he started complimenting some of the ladies on their cleavage and encouraged two to flash him and a pal.
"Then he dished out his medals while music played from his iPhone. He was laughing a lot, pretending it was like Rio."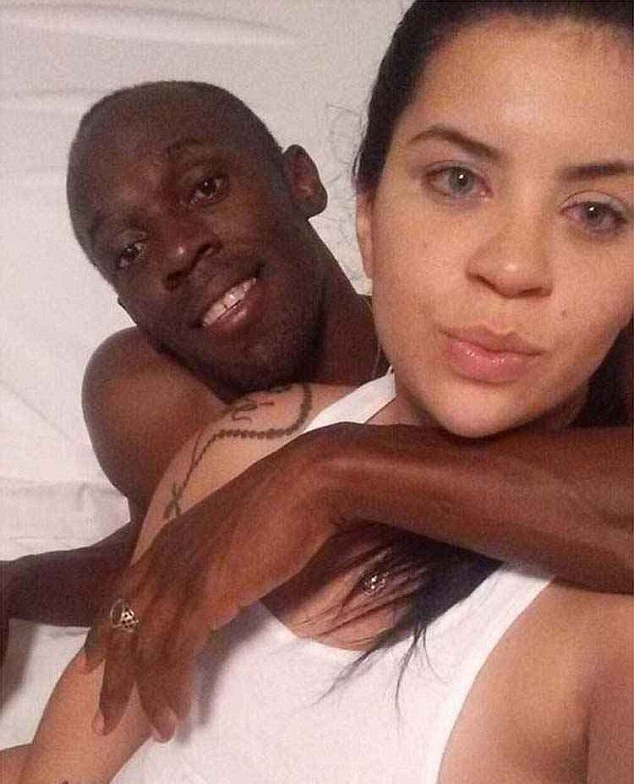 The images, published by The Sun and the Daily Mail show him trying to squeeze a group of women into a cab and later into the lift of the hotel where he is staying in a £500-a-night room.
Bolt has a girlfriend of two years at home in Jamaica — 26-year-old Kasi Bennett, who he calls his "First Lady". The athlete's sister Christine Bolt-Hylton claimed the couple were due to be engaged.
But, right now, the Jamaican sprinter only seems concerned with having a good time. On Friday he was back on the town again. He told The Sun on Sunday: "I am here to sleep in the day, party in the night. London is the best city for me right now."