As if getting an STD is not bad enough, Usher has to face a series of lawsuits from his sexual partners who claim to have contracted herpes from him. Now, it looks like his choice to have sex without informing them about his diagnosis, may cost him a lot more than public censure.
The singer is being sued by three individuals – two women claim to have contracted the STD through vaginal sex while according to court documents, one male plaintiff said he got infected after engaging in oral sex with him.
Also Read: Fans slam Chris Brown for drooling over Rihanna's racy Crop Over bikini photo
The documents, made available by People magazine, also include a statement from the New York Marine and General Insurance Company, which explains that they have no obligation to pay for any claims that might arise from the case since the Yeah hitmaker decided to keep his condition a secret not only from his partners but also them.
The firm pointed out that its policy with Usher "does not apply to 'bodily injury'... arising out of the transmission of any communicable diseases by insured."
New York Marine "does not provide coverage for an 'insured' who has a. intentionally concealed or misrepresented any material fact or circumstance," it explained, adding that the 38-year-old did not inform them of the 2012 lawsuit he settled for $1.1m (£846,000), with a woman who claimed to have contracted herpes from him.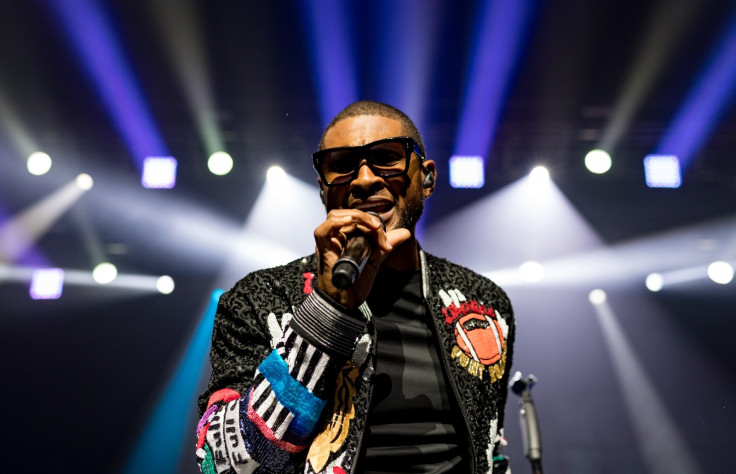 Prior to the suit being filed on 7 August, one of the accusers, Quantasia Sharpton, held a press conference at the New York Hilton Midtown. "He never warned me about any STDs. It was just after my 19th birthday. I never heard from him again," she recalled, adding that while she had tested negative for the virus, she is suing the singer for putting her at risk of getting an incurable disease.
"My health is very important to me, now that I am a mother. I feel that my rights were violated. I am speaking out today on behalf of myself and others, some of whom are positive and are embarrassed to speak out publicly. I am doing this so that he does not do this to anyone else. Usher, if you are negative, please say so. If you are positive, you need to warn your sex partners, so that they can make their own informed decisions," she concluded.