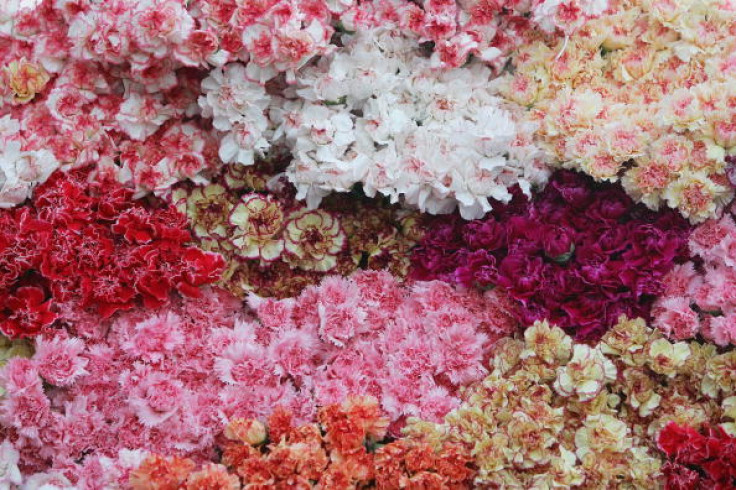 A high school senior in Utah bought nearly 900 flowers to make sure every single girl in his school feels happy on Valentine's Day. The teenager used the help of nearly 20 volunteers at the Sky View High School (SVHS) in Smithfield, Utah to distribute the flowers to all the female students.
Hayden Godfrey, 17, told a local news channel that the plan was in the works for a while now. As a freshman in the school, Godfrey used to deliver nearly 20-to-30 flowers every year on Valentine's Day since he believed, "as many people as possible should be happy on Valentine's Day."
Godfrey took to his Facebook following his recent flowers' delivery and posted a status saying: "So I did a thing today. Today I passed out 900 carnations, one to every girl at SVHS and it was totally worth it. I don't think anything can compare to seeing every girl in your life holding a flower as they walk through the halls."
Godfrey had purchased the flowers through an online flower store and used his own savings for the purchase. Despite being a part of the Sky View high school's drama club presidency, the teenager says the gesture was not an act, but rather a personal wish to see people around him happy.
Earlier, a Chinese programmer, tired of being single, spent over £50,000 to buy 99 iPhone 6s to propose to his girlfriend, but unfortunately there were no happy endings here as his intended said no. The worker from Guagzhou spent the equivalent of a two-year annual salary in the country, £51,543 (500,000 yuan) to buy the iPhone 6s. He proposed by arranging the iPhones into a heart shape and holding a bouquet of flowers, but it was not a match made in heaven.