Love is in the air and couples around the world are celebrating Valentine's Day in unique ways.
In Australia, Irish-born harpist Cliona Molins played a romantic tune at the top of the Sydney Harbour Bridge as a man proposed to his girlfriend.
According to BridgeClimb, a company that provides tours over the iconic Australian landmark, over 4,000 couples have got engaged during a climb but it is the first time a harpist has played at the top of the bridge.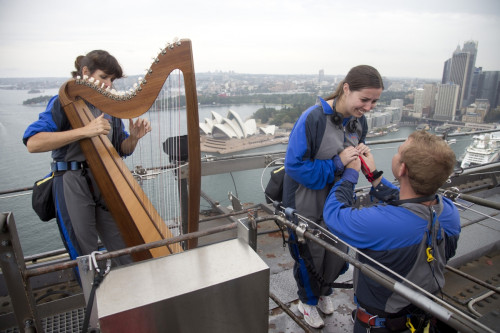 In Kuala Lumpur, around 100 couples tied the knot in a mass wedding ceremony.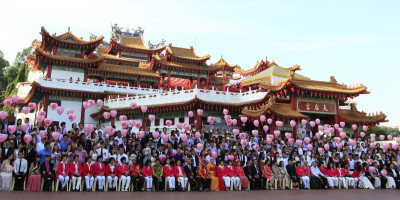 In another mass wedding ceremony, this time at Rosario town, south of Manila in Philippines, around 182 couples got married, sponsored by local government as a gift.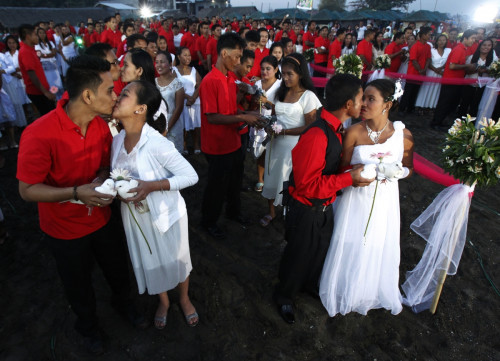 In Prachin Buri province, east of Bangkok, three Thai couples took part in a quirky wedding ceremony aimed at strengthening the relationships of the couples through fun activities.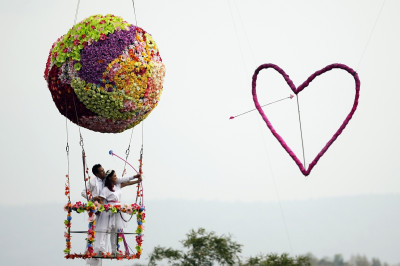 In Paris, on the 13 February, couples clipped thousand of padlocks on the fence of the Pont des Arts, a pedestrian bridge which crosses the Seine. The bridge has become a romantic hot spot for lovers in recent years. In a romantic gesture, lovers attach their love lock on the bridge and then throw the key into the river below.