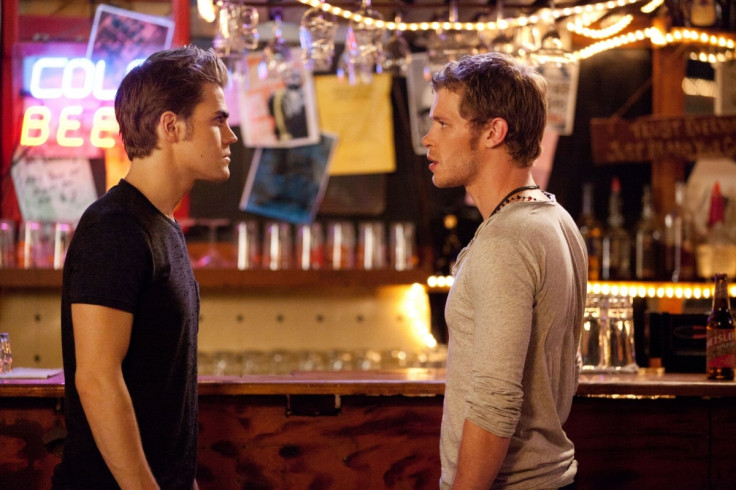 The Vampire Diaries and The Originals crossover is coming soon on The CW. Stefan Salvatore from Mystic Falls will travel to New Orleans, and will share a heart-to-heart talk with Klaus Mikaelson in the special episode.
Warning: Potential spoilers ahead
Executive producer Julie Plec shared some details about the crossover in an interview with TV Line. Plec said, "The crossover was born out Stefan needing a place to escape. He's on the run. He needs to go somewhere where magic can't find him, and we realized he can go to New Orleans where there's that bar where magic doesn't work."
The event kicks off during episode 14 of The Vampire Diaries, in which "Stefan finds himself very much in need of a mystical safe haven," she said and added, "As we've seen on The Originals, there is a bar called The St. James Infirmary, in which no magic can permeate. So he goes to seek refuge in New Orleans and comes face-to-face with Klaus Mikaelson because, of course, nothing happens in Klaus' town without Klaus knowing. I call it the reunion of the Bourbon buddies."
Stefan and Klaus have not met since the Salvatore brother started dating Caroline Forbes. Fans know that Klaus once considered Caroline the love of his life, but Plec does not think that we will see them fighting over her.
Plec shared, "Stefan's now with Caroline, and Klaus, of course, has just gone through everything he's gone through with Cami. They actually have a surprisingly civil and honest conversation about love — what it means and the sacrifices that you have to make in the name of it."
Although the involvement of Caroline will dramatise the crossover episode. "All I can say is that Caroline has an involvement in the way that we've decided to dramatize the crossover, and I'm sure there are spoilers aplenty if people want to read further," the executive producer shared.
Previously, CW president Mark Pedowitz confirmed the Vampire Diaries and The Originals crossover at the Television Critics Association winter press tour. He said, "You will see, organically, a crossover this year. Not of the size and scope of we do with Arrow and Flash. They have to make sense [story-wise]."