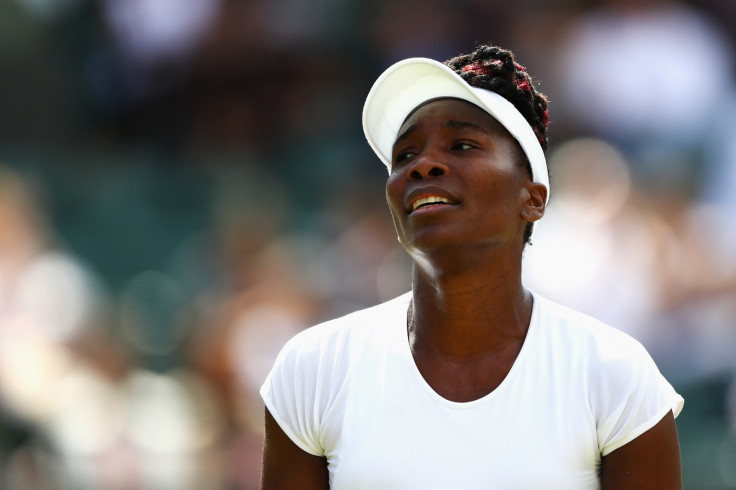 Venus Williams may find herself dealing with another kind of court soon, following her involvement in a car crash that led to the death of a 78-year-old man. A lawyer representing the family of Jerome Barson filed a wrongful death lawsuit against the tennis player after her car rammed into the 78-year-old's vehicle at an intersection in Palm Beach Gardens, Florida, on 9 June.
On 30 June, Williams took to Facebook to break her silence and offer her condolences to the Barson family.
"I am devasted (sic) and heartbroken by this accident," she posted online. "My heartfelt condolences go out to the family and friends of Jerome Barson and I continue to keep them in my thoughts and prayers."
While the police report has confirmed that there was no evidence Williams was under the influence of drugs or alcohol or was on her phone at the time, it does specify that "[Venus] is at fault for violating the right of way of [the other driver]".
The 37-year-old's lawyer has disputed the police report, pointing out that "Ms Williams entered the intersection on a green light" and was travelling at 5mph.
The Barson estate's attorney Michael Steinger has accused Williams of running a red light, failing to yield the right-of way, inattentive driving and negligent operation of a motor vehicle.