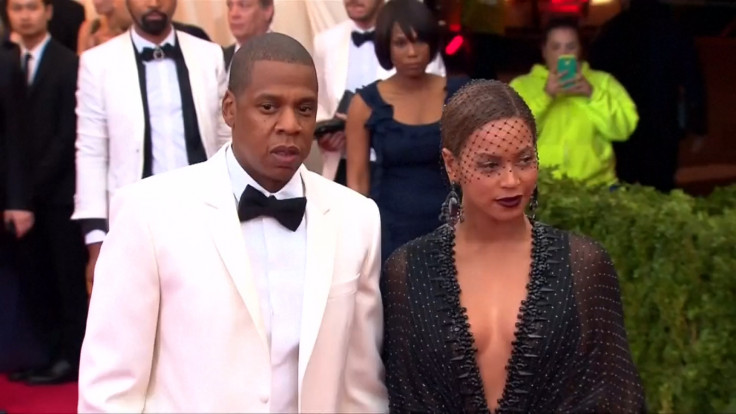 Beyonce and Jay Z have reportedly trademarked the names of their twins.
The couple who welcomed a son and daughter earlier this month have reportedly named them Sir and Rumi.
While the music power couple have not announced the names officially, a website said they have been trademarked.
Meanwhile Jay Z has been getting advice from rap star and friend Diddy who is the father of 10-year-old twin daughters D'Lila Star and Jessie James.
"Jay-Z is the one that gives me counsel, so I was so happy to be able to give him counsel on this. And the thing that I said is, you have to be prepared for double the love.
"You are used to getting love from one child, but when you get this incredible love from two kids, and they're twins, it is truly a blessing.
"And may God bless him and Beyonce and their family and everybody out there that has kids - period. That's what really runs our lives. But to have twins is double the fun."
The 35-year-old star broke the internet when she announced she was pregnant in February. She posted an image showing her bump on Instagram.
"We would like to share our love and happiness. We have been blessed two times over. We are incredibly grateful that our family will be growing by two, and we thank you for your well wishes. The Carters," she wrote.
Since news broke on 16 June claiming that Beyonce had given birth to her bundles of joy neither the 35-year-old pop star nor her rapper husband have so far publicly acknowledged the arrival of the babies, although, Beyonce's father Mathew Knowles confirmed the news in a tweet earlier.
Taking to Twitter new grandfather confirmed the news, writing: "Happy Birthday to the twins! Love, Granddad."
Posting a photo of balloons he added: "They're here!#beyonce #twins #jayz #happybirthday."
Reporting the news a source told People magazine the music couple are over the moon with their baby news. "Bey and Jay are thrilled and have started sharing the news with their family and closest friends."
The couple are also parents to five-year-old daughter Blue Ivy.