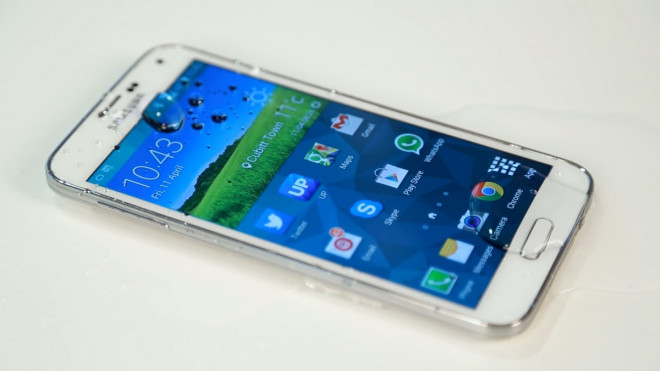 Samsung has responded to reports that its Galaxy S5 smartphone is experiencing camera issues by claiming that the number of units affected is "very limited".
In an emailed statement to Reuters, the South Korean company confirmed that certain Galaxy S5 devices had an issue that resulted in a popup error message reading: "Warning: Camera failed."
The camera glitch has been blamed on problems with the handset's read only memory (ROM) and Samsung stated that measures had been taken to ensure new shipments of the smartphone will not be affected.
"We have discovered that the issue has been seen in a very limited portion of early production Samsung Galaxy S5 units, and was caused by complications in the ROM component which stores the information necessary to operate the camera," the statement read.
Reports of the issue first emerged last week, with Verizon and Sprint Galaxy S5 users in the US taking to social media and web forums to vent their frustrations with the camera.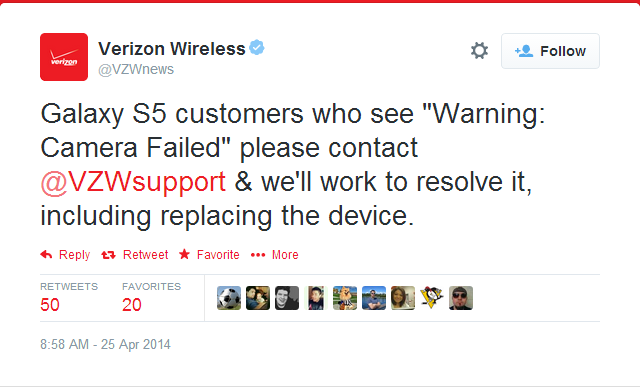 Verizon acknowledged the problem in a tweet over the weekend, urging customers to contact the mobile operator's support team for a replacement device.
The Galaxy S5 was released earlier this month, with its camera widely regarded as one of the smartphone's most impressive features.
Samsung has yet to give any indication as to how many Galaxy S5s have been affected by the camera issue, but revealed that reports have surfaced in the US and a few other countries.
Customers affected by the issue have been advised to contact their mobile service provider or Samsung directly.