Christmas is hurtling towards us with the velocity of ammunition in a secondary school snowball ambush. The annoying well-prepared people will have already bought the bulk of their yuletide gifts, making this window for the slightly less-prepared, but not the totally unprepared last-minuters.
Anyway, we've put together a little buying guide for video game products this Christmas. What are the best games to buy during the winter period, which consoles offer the best value and what accessories might tickle the fancy of whoever's on your nice list?
The Games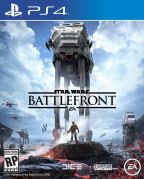 Star Wars Battlefront (PS4, Xbox One, PC)
The only way to avoid Star Wars this Christmas will be to jettison yourself to the galaxy far far away. The hype surrounding new film The Force Awakens is absolute, and anything with Star Wars branding is sure to succeed purely be association. Thankfully EA's Battlefront is a fantastic, stunningly well-made and enjoyable simplistic multiplayer shooter for casual fans of shooters.
---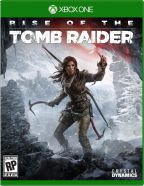 Rise of the Tomb Raider (Xbox One)
Tomb Raider isn't the best platform exclusive of this late-year period (we'll get to that), but it is the one most suited to Christmas. Heroine Lara Croft embarks on an action-packed adventure around the snowy environments of Siberia. A well-crafted single player journey.
---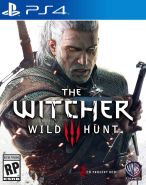 The Witcher 3: Wild Hunt
For a more sizeable single player experience there's The Witcher 3: Wild Hunt, which is sure to be regarded by many as the best game of the year.
CD Projekt Red has taken their series to its zenith with this third game, going truly open world and making that open world the most stunning of the year. It's grisly fantasy stylings hold up well in a saturated market.
---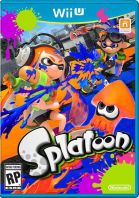 Splatoon
The one game this year I'm happy to say I championed from its very first announcement all the way through to its release. Splatoon is Nintendo's take on the online shooter and it is absolutely as good as that concept should be. Inventive and fun, Splatoon has delighted all who've played.
---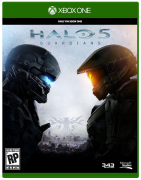 Halo 5: Guardians
The best platform exclusive of these past few months (of the year? Well, Bloodborne fans may take exception) is just a little bit better than fellow Xbox One tentpole Rise of the Tomb Raider.
The best Halo campaign in years and a reminder that Halo multiplayer is just about as good as it gets. A healthy mix of familar joys, gorgeous visuals and boundary-pushing innovation thanks to new multiplayer mode Warzone.
The Consoles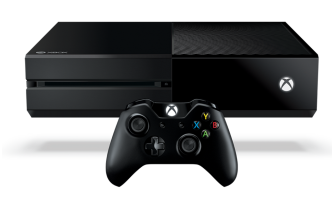 Xbox One
The Xbox One has enjoyed a better selection of first-party exclusives than Sony's console for two years running, so it's the only place to play Halo 5, Rise of the Tomb Raider (for now at least), Sunset Overdrive, the Forza series and other such games, if that's what you're into.
Available on Amazon from £229.99.
---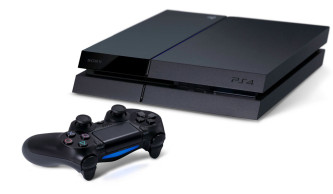 PS4
Sony's PS4 has proven a runaway success, selling over 30 million units in two years. It has a good library despite Sony's lacking first party support (that'll change in 2016) thanks to great third party titles (Witcher 3, Battlefront, MGS 5) that largely run better on PS4 than they do on Xbox One. Still the console of choice.
Available on Amazon from £274.00.
---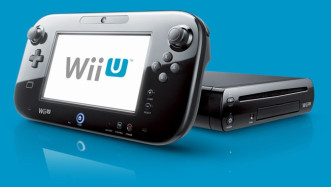 Wii U
Then there's the Wii U, which is seemingly heading toward the end of its rather short life following incredibly poor sales.
What it does have however is at least a dozen top quality Nintendo exclusives, making it arguably the company's strongest first-party line-up since the N64.
Available on Amazon from £209.00.
Other Gifts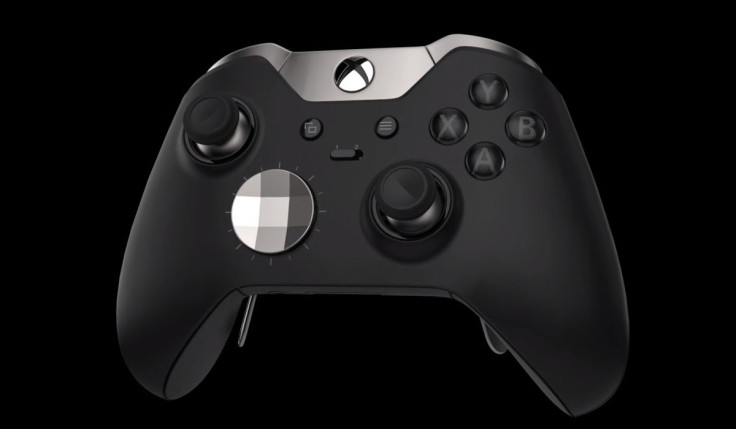 Microsoft's customisable Elite Controller for Xbox One is one hell of a controller, feeling as high-quality as it should for the price it is. The £120 tag will put a lot of people off, but there's certainly an audience for top-of-the-range products such as this.
PS4 owners may want to spruce up the look of their console with these Official HDD Covers which come in red, white, blue, orange and gold. Sony also recently released a collection of DualShock 4s in various colours.
Finally, for time away from the screen, two of the year's best books about games. A Brief History of Video Games by Richard Stanton offers exactly that, a simple but well-written overview of the history of the gaming industry. Also, there's Simon Parkin's Death By Video Games, a fantastic insight into video game obsession that's not nearly as morbid as the title may suggest.
If you're looking for a different kind of game, then how about Bethesda's Fallout version of Monopoly?
For all the latest video game news follow us on Twitter @IBTGamesUK.