Following Paul Walker's shocking demise in a car accident in November 2013 brothers Cody and Caleb Walker completed the filming of Paul's final movie, Furious 7. The Walker siblings opened up their experiences on the set of the action flick, and revealed how it helped them find "closure".
In an interview with Entertainment Tonight, Caleb said, "We got to understand more about Paul, and what he was all about. We had to share Paul with a lot of people, in a weird way. He was gone a lot, he was filming, so we missed him. Sometimes at the holidays he wasn't always there, you know? He tried. We'd see him on set, we visited a few times, but to kind of get that closure, and understanding [of] Paul was really special."
Working with Paul's close friends for the Furious 7 movie, Caleb heard "some really cool stories about him" that they never knew. He said, "We had a really good talk with Vin [Diesel]. Vin is like the godfather, he really is, and he kind of became our godfather in a weird way. He obviously knew Paul so well, he shared things with us that Cody and I [didn't know.]"
"Paul kept a lot of things about work kind of quiet with his family and friends, and so we were able to learn some things through [his co-stars]," he added.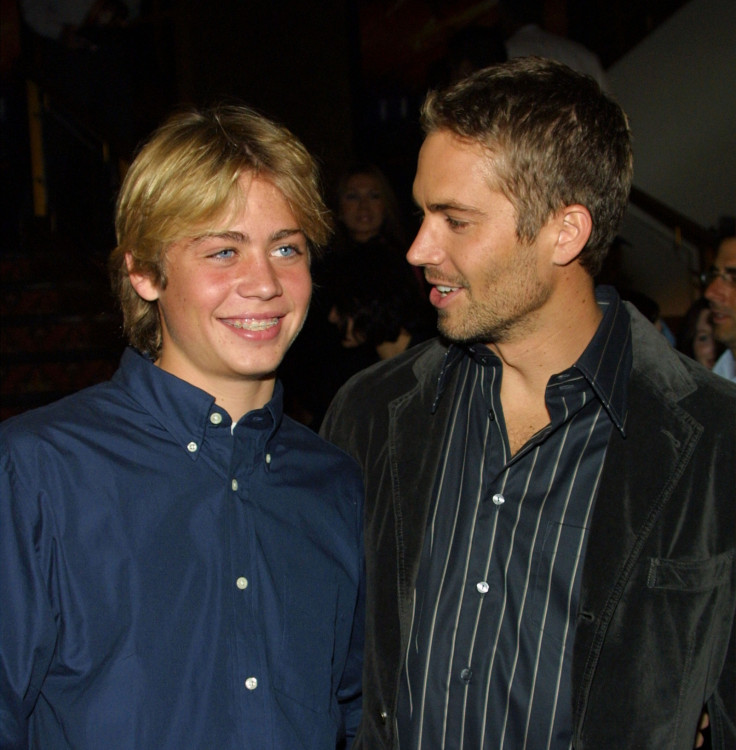 While Furious 7 paid tribute to the late actor in an emotional farewell scene, fans are still wondering if there is a possibility of a future cameo as Brian O'Conner. "I had a phone call with Vin [Vin Diesel] for about an hour and we really discussed this a while back. He wanted [our] blessing," Caleb said, and added that Diesel asked if and when they thought it "would be acceptable to maybe bring Paul's character back... to really kind of let his fans know he's still out there."
"Universal wants to make sure to be respectful of Paul and his image too, and his family," brother Cody added.