Late actor Paul Walker, who died in a car accident on 30 November, 2013, would have turned 43-years-old on 12 September. Remembering on his birth anniversary, the Eight Below star's friends, family and fans took to social media to express their love and loss.
Michelle Rodriguez, Walker's co-star in the Fast And Furious films also spoke up about the impact his death had on the remaining cast members and the franchise itself. Speaking at the People/EW/InStyle studio at the Toronto International Film Festival, the actress said that losing him gave new purpose to their work. "We got to keep it street for the world — it's a global affair now," Rodriguez explained.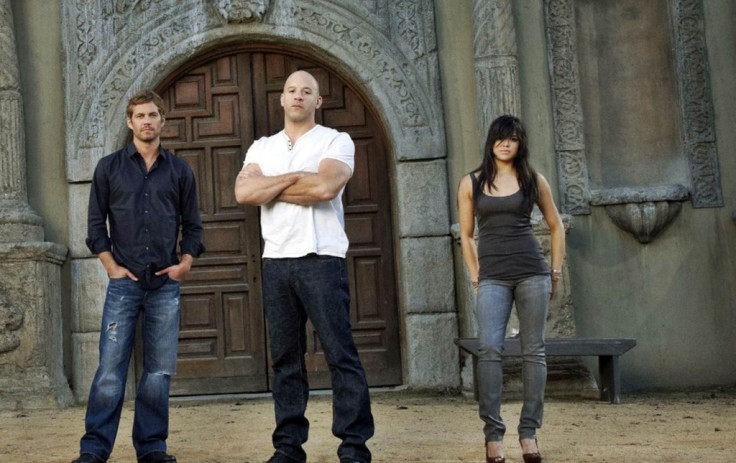 "Paul's the heart of it, he's the guy who really loved the genre, he loved that lifestyle," she continued. "And not having that love affair with cars and that lifestyle, it removed a certain aspect of the soul of the franchise and it hurts all of us and we all know it."
She went on to talk about how the F&F films were not simply about cars and racing. "We're living in a realm where there aren't any franchises outside of hero movies and sci-fi that actually address the lack of multiculturalism," she said. "At that scale you don't see a $150-million-budgeted film with a Latin person, a black person, an Asian person."
The 38-year-old added that "if we're not willing to do it for ourselves, and we're not just willing to do it for the money, then we need another reason — and that's our reason... we're filling a gap in the market that nobody else is filling."
Rodriguez is currently promoting her latest film, (Re) Assignment. Describing the movie, Michelle said, "It's in the B movie genre, a culture shock pic, shot like a film noir graphic novel. I played a male assassin for four days in the movie, boy was that beard itchy.
"Then out revenge, a twisted doctor played by Sigourney Weaver decides to take my character's manhood away with a sex change to teach him a lesson. I never felt more like a woman than when I played a man," she added.
Check out some of the other tributes to Paul Walker from his brother Cody and his Fast And Furious family: