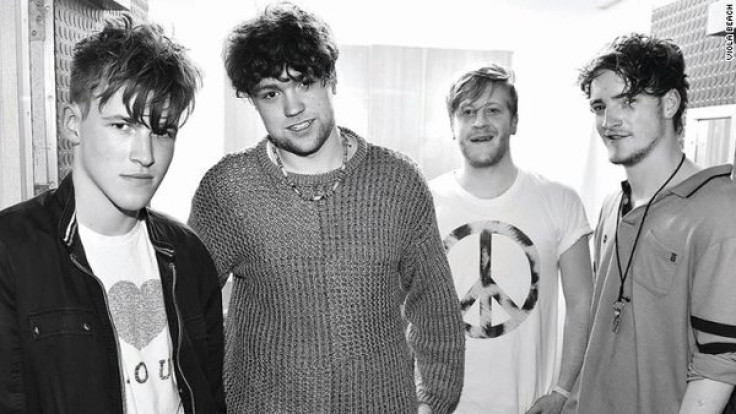 The driver of the car that plunged into a canal, killing all four members of British indie band Viola Beach, had no trace of alcohol or drugs in his system, according to preliminary autopsy results. Investigators in Sweden have been trying to establish who was at fault when the car crashed near Stockholm on 13 February.
A Stockholm police spokeswoman, Carena Skagerlind, said: "We can confirm that the very preliminary post mortem results show that the driver of the car had no trace of alcohol or drugs in the blood." She told Press Association the identity of the driver would not yet be released and that further tests will be carried out in the coming weeks.
The Warrington-based band members – Kris Leonard, River Reeves, Tomas Lowe and Jack Dakin – and their manager, Craig Tarrand, were killed when their vehicle plunged more than 82ft from a highway bridge into a canal. The group was on their way to the airport having performed their first gig abroad.
Officers, who were called to the fatal incident at about 2.30am, said the band's hire car had gone through the barrier of a bridge that had raised to let a boat pass underneath. The barrier's warning lights were flashing at the time, they added.
It is still not known why the car failed to stop but police said it was unlikely the driver had fallen asleep at the wheel. Investigating officer Lars Berglund told Swedish tabloid Aftonbladet: "We have been able to see that the car braked before reaching the bridge. That allows us to rule out that the driver fell asleep. But what has actually happened is completely inexplicable. Right now there is no hypothesis."
Following their death, a fan-led campaign got the band onto the Official Top 40 singles chart, with a single climbing to number three on iTunes. The band's record label confirmed that proceeds from the sale of the single will be going to the families of the men, all aged between 19 and 32.