The popular VLC Player for Google's Android mobile operating platform has now been bumped to version 1.3.2; and the updated version is currently available for free download via Google Play.
What's new?
VLC 1.3.2 for Android primarily lets users play videos in the background; that lets users also experience comparatively clear audio without having to worry about the player consuming up the whole of the smartphone's screen area.
Until recently, VLC Player for Android stopped video playback (along with the audio) when users clicked on the home or back buttons.
However, the above new feature will require manual enabling, post installation of the media player. To enable the functionality users can navigate to Settings > Interface > Play videos in background; after downloading/installing the updated VLC.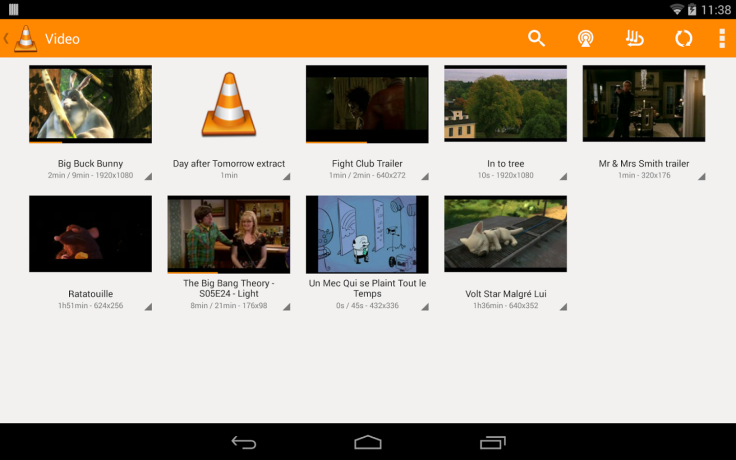 Along with the above enhancements, VLC 1.3.2 for Android also incorporates a brand new user-interface (UI) within the audio player.
Users should also check out for new Album views, newer Material Design-inspired animations, new file browser and enhanced search.
Bug fixes:
Apart from the above newer enhancements, engineers behind VLC 1.3.2 have also claimed to have fixed known issues such as accelerator for TS files, SD card browsing issues and have also claimed to have added support for audio scribblers.
Conventional list of features offered by VLC player:
Apart from the above newer aspects, VLC for Android provides users the following general list of functionality:
VLC for Android plays most local video and audio files, as well as network streams (including adaptive streaming), DVD ISOs, like the desktop version of VLC.
VLC for Android has a media library for audio and video files, and allows to browse folders directly.
VLC has support for multi-track audio and subtitles. It supports auto-rotation, aspect-ratio adjustments and gestures to control volume and brightness.
VLC also includes a widget for audio control, supports audio headsets control, cover art and a complete audio media library.