Scandal-riddled carmaker Volkswagen reportedly continued selling diesel cars installed with emissions-cheating software in the UK, nearly two weeks after the controversy first came to light in the US. A spokesman for VW told the Guardian that it had "taken time" to identify affected vehicles and recall them, meaning customers would have been able to buy the cars until 30 September.
He said the company was not sure how many of the tainted cars were sold during the period and that it "regrets" that they went on sale. The disclosure comes after VW suspended the sale of 4,000 cars in the UK over suspicions that they carried a defeat device - on-board software that can detect when vehicles are being tested and manipulate emission levels. Customers who bought a vehicle with the rogue device installed will have to return it to VW to get it fixed, the spokesman added.
US sales stall
On 1 October, VW said it had tasked the US legal firm Jones Day to conduct an independent investigation into the emissions scandal and announced the creation a five-member committee to oversee the process. "The executive committee came to the conclusion that the completion of investigations will take at least several months," the firm said in a statement.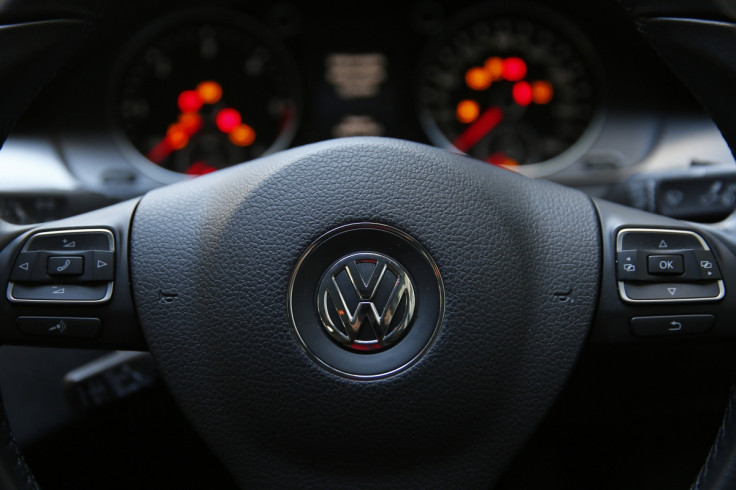 Meanwhile, data showed new vehicle sales in the US rose strongly in September despite the VW emissions scandal. Lightweight vehicle sales jumped 15.8% from a year ago to 1.4 million units, Autodata said, with the annual rate of sales hitting an 11-year-high of 18.2 million units. Auto giants such as Ford, General Motors, Fiat Chrysler and Toyota all saw double-digit sales growth during the month, but sales of Volkswagen models were broadly flat.
"Volkswagen's deception is dominating headlines, but it is not keeping shoppers away from other brands' showrooms," Edmunds analyst Jessica Caldwell was quoted as saying by AFP before the release of the data. "It puts the crisis in a little bit of perspective, since these Volkswagen diesels don't constitute a very big share of sales. It's also a reminder that buyers won't disappear from the market just because they suddenly can't or don't want to buy these affected cars. They're willing to turn to other automakers that will meet their needs."