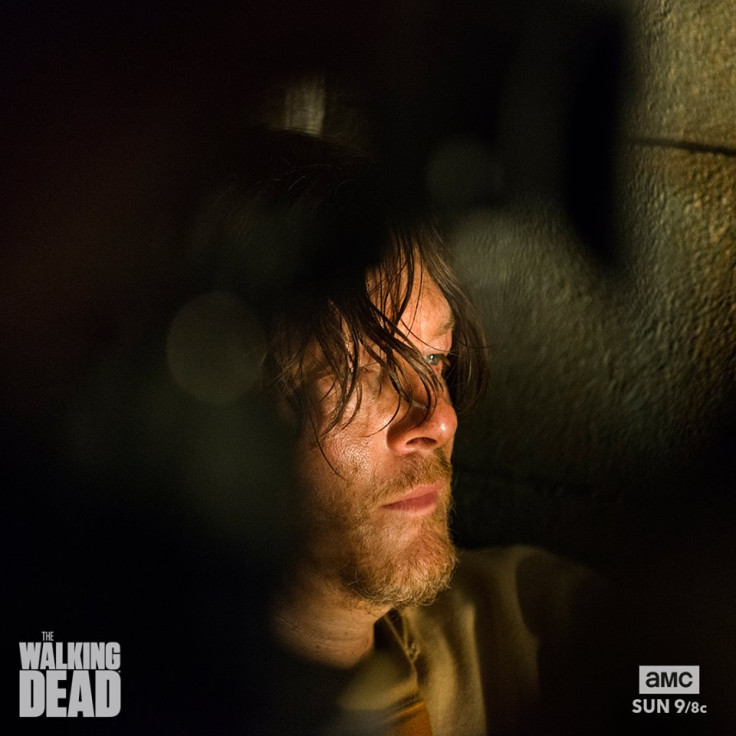 The Walking Dead season 7 will return with another gripping episode on Sunday (20 November) on AMC. The season has been extreme for Rick Grimes and his group courtesy Negan's excruciating torture. After brutally killing their close friends, Glenn and Abraham, Negan and his gang entered Alexandria in episode 4 to loot most of the group's medicines, furniture and all of their weapons.
Click here to watch episode 4 titled Go Getters online via live stream (only in the US). The zombie horror series airs on Sunday nights at 9pm ET on AMC.
The ruthless Savior leader, famed for snatching married women, even asked the group to handover Glenn's widow, but Father Gabriel saved the day by saying that she died as she could not bear the pain of losing her husband. However, the upcoming episode will reveal that she is very much alive and is being treated at Hilltop.
Daryl, on the other hand, remains a prisoner of the Saviors as Negan has kept him as bait to use against Rick. In the previous episode, the totalitarian leader brought the battered and bruised crossbow warrior to Alexandria to mentally torture Rick.
The latter tried to communicate with his friend, but Daryl only blinked his eyes in response as he was riddled with guilt after causing Glenn's death. However, fans speculate that this could be the Morse code used by him for Alexandrians.
According to popular fan theories, he communicated, "I East" or "6 miles East," a message for Rick regarding where he should search for Negan's base.
"I heard about this on set yesterday. I would like to live in a world where Daryl Dixon residuously learns morse code and knows that Rick has an intimate knowledge of Morse code, as well, and that they have practiced this with blinks. I would love that," showrunner Scott Gimple told Comic Book.
The filming for TWD season 7 is over and according to Gimple the vibe for second the half will be "very different" from the first. He hinted that the end will be different from the beginning of the seventh season. "7B's vibe is very different from 7A's vibe. The ending of 7B is very different than the beginning of 7A," he noted.
Meanwhile, real life father of Chandler Riggs (Carl) shared a Facebook post thanking the TWD cast and crew as his son completed his seven-year contract with TWD, sparking rumours that Rigg's character might die in the current season.
"7 year contract completed! Grateful to AMC, Cast & Crew, TWD fan base and especially Chandler for always being 100% dedicated," he wrote. It remains to be seen, whether Carl actually dies or TWD would renew his contract.