The Walking Dead character Daryl Dixon has endured a particularly stressful time of late. The rough-around-the-edges biker was blamed for the death of popular survivor Glenn and was then captured by villain Negan. It is no wonder that actor Norman Reedus admits he "hated" filming the early part of season seven.
After being tested throughout season seven, Daryl finally breathed a sigh of relief when he reconciled with Maggie, whose husband Glenn died at the hands of Negan in the season seven premiere. Daryl felt responsible for Glenn's gruesome death after challenging Negan, which prompted the villain to bludgeon Maggie's spouse with a barbwire baseball bat named Lucille.
Daryl was then held hostage by Negan and his Saviours at their compound, where he was made to eat dog food and listen to annoying jingle Easy Street on repeat. Reflecting on Daryl's ordeal, Reedus, 48, told IBTimes UK: "The first half, I hated it.
"It was hard, there was a dude [character Dwight] wearing my clothes, I wasn't around my friends. I went to Scott and said this sucks for me. He was like, 'But it's supposed to'. He said you have to take these characters and the lower you bring them the higher you can raise them back up again. Hopefully [Daryl] won't be down there forever."
Sadly for Reedus, Daryl's future could be in jeopardy as the survivor joins the war against Negan in the upcoming season seven finale. Fortunately, Reedus has the unwavering support of his ever-growing fan base – even if it does mean their devotion has soared to intense levels.
Addressing the pandemonium his fans have created over the years, Reedus said: "Maybe different people follow different people. I get the 'give love back' part but sometimes it's a little overwhelming, I'll admit. It gets to a point where it gets crazy. 90% of the time it's great but it does seep into – it does get creepy sometimes."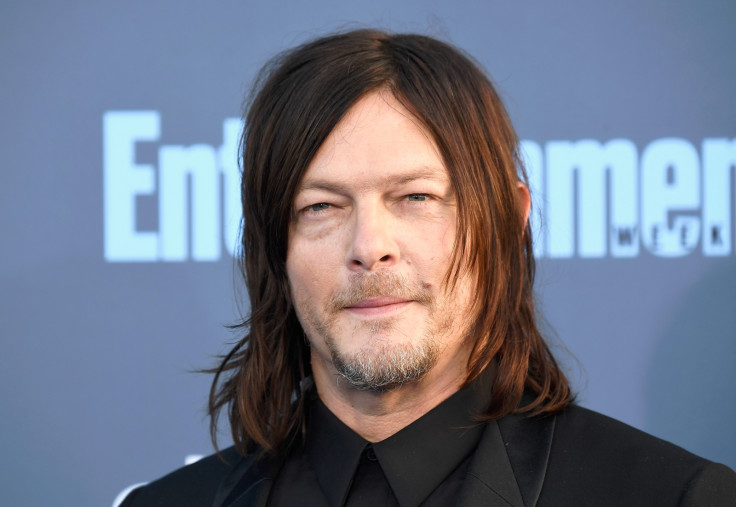 He continued: "The rules have changed so much because of social media. But what I'm starting to find is the crossover between tabloid press and social media fans. It's reporters going after you through social media who are pretending to be fans to sell stories. It's gotten to a level where it's completely bananas. The personal space thing is completely out the window. It's turned into a different thing."
The Walking Dead season 7 finale airs on Monday 3 April at 9pm on Fox in the UK.
Watch a teaser of The Walking Dead's season seven finale: