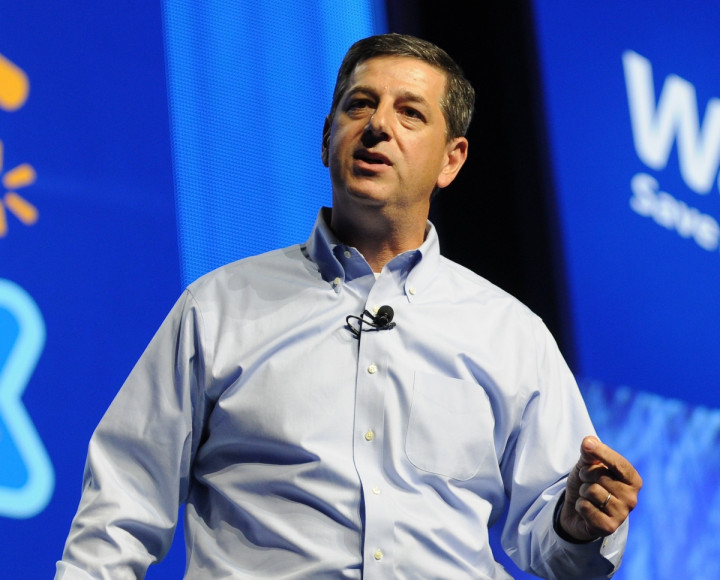 The boss of Walmart in the US is leaving after months of turbulence at the supermarket giant.
Bill Simon has been chief executive of Walmart US since June 2010 and will be replaced by Greg Forman in August.
Walmart was hit by a wave of protests and strikes by its workers over pay and conditions grievances towards the end of 2013.
It was also the subject of several complaints by the National Labor Relations Board, which alleged Walmart violated the rights of its employees by sanctioning some who went on strike, a charge the company denies.
And the firm's finances have disappointed investors in recent months. Simon blamed damp consumer confidence and weak household incomes for falling sales.
Its profit in the first quarter of 2014 dropped 5% over the year to $3.59bn (£2.1bn, €2.66bn).
"Whether we're helping associates earn more for their families or providing customers affordable prices so they can put food on the dinner table, Walmart is a company that is, truly, changing people's lives," said Simon, who was chief operating officer of the firm from 2007 to 2010.
"It's been an honour to work for Walmart over the past eight years and this felt like the right time to move on and focus on my next opportunity."
Walmart US serves more than 140 million customers a week and had revenues of $274.5bn in 2013.