Want to take the best selfies ever? The upcoming HTC M10 launch may be just the ticket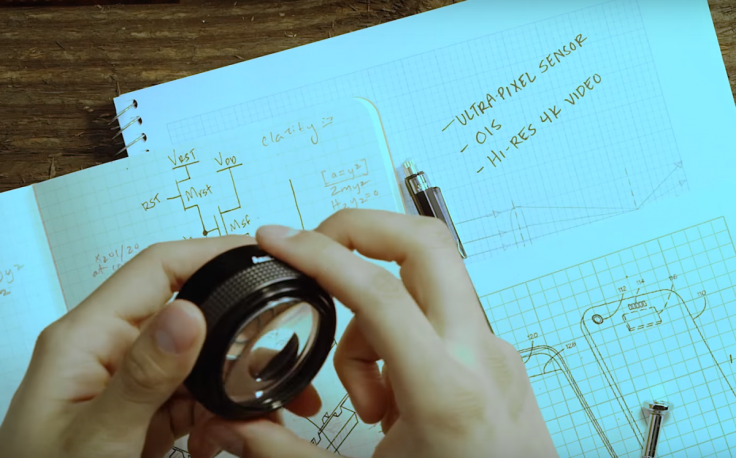 Just days away from the official unveiling of HTC's latest Android flagship smartphone, the HTC One M10 has suffered a fresh leak that indicates that the front-facing 'selfie' camera could be the first to come loaded with optical image stabilisation (OIS).
HTC has previously teased that its upcoming handset will have "world first, world class" camera modules. Tweets from a photo-booth company inadvertently hint that the Taiwanese brand's mighty claims refer to the presence of OIS on the front snapper.
As spotted by Phandroid, the mobile phone developed under the codename 'Perfume' is referred to as the HTC 10 in images posted by a representative of photobooth outfit SmileBooth. The company claims that the images were taken by the unannounced device's 'selfie cam'.
OIS has become a popular smartphone camera feature. It allows the modules to compensate for their size – and resulting inability to process enough light – to avoid image blurring in low light conditions.
It also helps smooth out recorded footage, offsetting the inevitable 'wobbly' effect caused by hand-held video capture. With that in mind, Snapchat addicts may be in for a treat with what could be the ultimate selfie camera on a smartphone.
Early rumours speculated that HTC's bold claims referred to the possibility of dual-optical image stabilisation sensors on the main shooter, or even 360-degree video capture utilising both front and rear cameras. Released by HTC on 6 April, a promotional teaser (above) entitled 'You'll see it' also alludes to the return of UltraPixels last seen in the HTC One M8, as well as some form of OIS and Hi-Res 4k video recording.
While questions abound concerning the camera, such as rumoured BoomSound speakers and overall design for HTC's next handset, at least we know when we will be getting the answers. On 12 April HTC is set to finally draw back the curtains in an event taking place simultaneously in London, New York and Taipei.
© Copyright IBTimes 2023. All rights reserved.