War on Isis: Brazil warns Daesh could hit Rio Olympics 2016 with Paris-style terror attack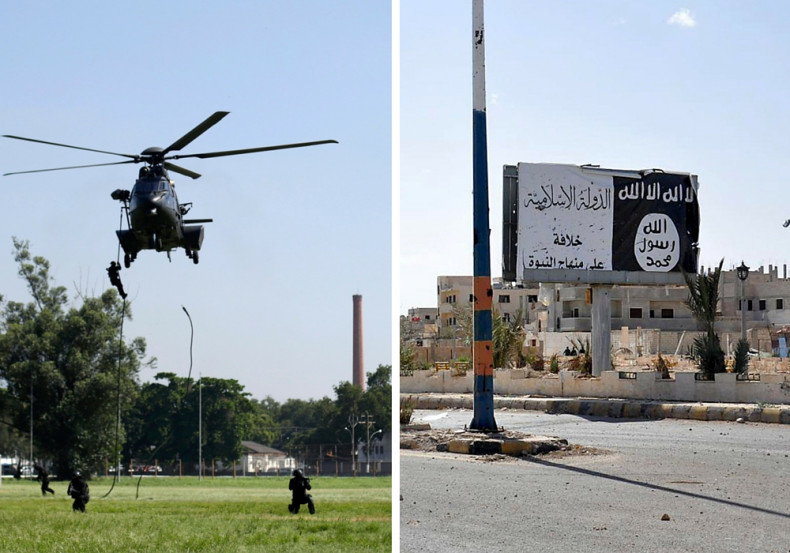 Brazilian intelligence believe the threat of a Paris-style terror attack by Islamic State (Isis) militants is increasing in the lead up to the Rio Olympics in August. Experts have warned that Brazil, which has not been involved in an international conflict since 1966, must prepare against attack by Islamist militants.
With 500,000 tourists and 10,500 athletes from 206 countries all expected to head to the month-long games, terrorists would have ample opportunity to target nations battling IS (Daesh) in the Middle East. A Paris-style attack against sportsmen or fans at the Olympics would certainly fit in with the terrorist groups previous attacks on indiscriminate targets of Western culture and sport.
The first-ever Olympic Games in South America will be monitored by 85,000 security guards, almost double that of the London Olympics in 2012, in the hope to deter the extremists. But Brazil which has borders with all countries in South America – except for Chile and Peru – and its territory contains well-trodden drug trafficking routes along the Amazon and the Pantanal wetlands, which could be exploited by terrorists trying to enter the country.
Daesh sympathy increasing
Director of the Brazilian Intelligence Agency's (ABIN) Luiz Alberto Sallaberry said in a statement that his agency believes the threat of an attack had increased in recent months with the rise of attacks in other countries. Sallaberry added that the number of Brazilian nationals suspected of sympathising with IS is also increasing.
Since declaring large swathes of Syria and Iraq its caliphate in June 2014, IS terrorists have made at least 90 terrorist attacks in other 21 countries. The IS terror attacks have killed at least 1,390 people and injured more than 2,000 others, since its first terror attack in Turkey on 11 May 2013.
Sallaberry cited what he says was a credible threat to state security made in November 2015: a tweet by Maxime Hauchard, a French national identified as an executioner in IS propaganda videos, which read: "Brazil, you are our next target".
Sallaberry said the ABIN is sharing information about terrorists with foreign security forces and improved training for its staff. Security employees are set to include members of the National Force for Public Security whose commander stepped down in March, after reportedly criticising the embattled President Dilma Rousseff who faces possible impeachment.
In March, Sallaberry said, according to the Chinese state news agency Xinhua news agency: "There is a little higher threat level for the Olympic Games. We have radicalised people in Brazil that are nationals and they identify with this type of organisation."