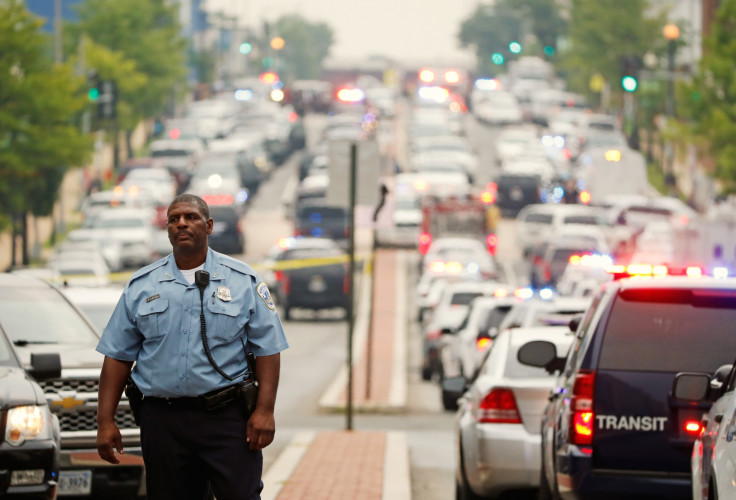 A US Navy Yard in Washington DC was placed under lockdown following reports of a shooting but a police search did not reveal any evidence of the incident.
A large number of security forces responded to the morning emergency call on 2 July, reporting possible sounds of gun shots from inside the yard on the Anacostia River.
Images from the scenes showed dozens of police cars lined up on the road outside the site, which was the scene of a deadly shooting two years ago.
Officers wearing body armour were seen patrolling the area while workers were evacuated and police checked the building.
Hours after the alarm was raised, officials gave the all clear, saying the search had been inconclusive, with no gunman, weapon or victim found.
The US Navy official Twitter account said:
Tension was high ithroughout the morning as thoughts went back to September 2013, when a lone gunman stormed the same facility, the country's oldest naval installation, killing 12 workers.
The attacker, Aaron Alexis, military veteran turned navy contractor who suffered from serious mental issues was shot dead by police.