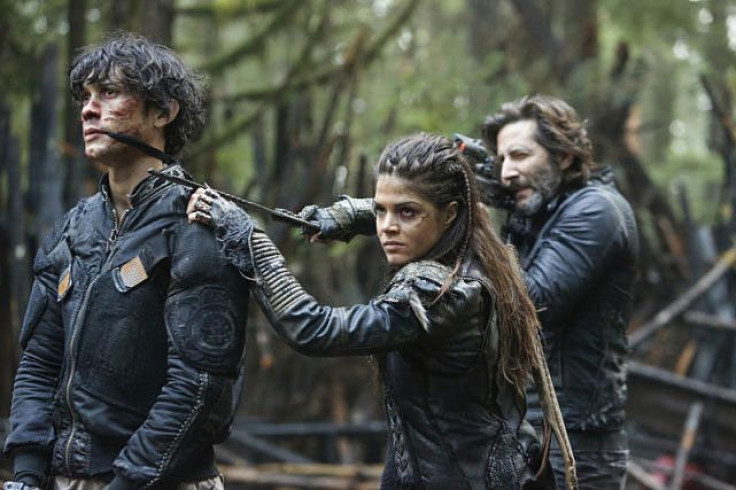 Blake siblings Octavia and Bellamy's relationship will take a drastic turn following Lincoln's death in The 100 season 3's upcoming chapter. Episode 10 titled Fallen will air this Thursday (7 April) at 9pm EST on The CW.
The official synopsis reads as follows:
Click here to watch the episode online on The CW website (only in the US).
The previous episode of The 100 season 3 killed off another fan-favorite character, Lincoln (Ricky Whittle), who sacrificed himself for his people. Ricky Whittle opened up about his departure from the series and slammed executive producer Jason Rothenberg for "bullying".
The actor told The Hollywood Reporter: "It was my choice to go. Jason Rothenberg abused his position to make my job untenable. What he did was disgusting and he should be ashamed. A lot was made of what my mom said all over Twitter, but everything she said was true. He was professionally bullying me, cutting out all the storyline I was supposed to be doing, cutting lines, cutting everything out, trying to make my character and myself as insignificant as possible."
The actor was not happy with the script for his character. Whittle said: "Every time a script would come through I would see literally nothing for Lincoln. "He's not doing anything. It was never about screen time, it's an ensemble cast... but it was why he had no screen time."
Lincoln's death will create a major tiff between the Blake siblings as the promo for the episode shows Octavia punching Bellamy. In a promo video, Rothenberg said: "The ramification of Lincoln's death weighs on everybody, especially Octavia who lost the man she loves. I think we see right away what it will do to the relationship between brother and sister."
The promo shows Octavia telling Bellamy: "You are dead to me", as she punches him on the face. Can Bellamy mend his bond with his sister? To know more, do not miss The 100 season 3's new episode this Thursday on The CW.