The wait for The 100 season 3 is over. Fans will get to see the episode 1 of the third edition on 21 January at 9pm EST on The CW Network. Titled Wanheda: Part One, the episode will find Bellamy Blake looking for Clarke Griffin, after he finds out that she is being hunted by everyone for the Mount Weather massacre.
The official synopsis of the episode reads as follows:
Three months have passed since the tragedy at Mount Weather and our heroes learn that a bounty has been put on Clarke's (Eliza Taylor) head. Unbeknownst to Clarke, a team led by Bellamy (Bob Morley) and Kane (Henry Ian Cusick) journeys deep into Grounder territory to save her. Meanwhile, Murphy (Richard Harmon) finds his way to the mansion and discovers a very different Jaha (Isaiah Washington) on a very different mission.
Click here to watch the episode online on The CW Website (only in US).
Speaking about the upcoming episode, executive producer Jason Rothenberg said, "Three months have passed, and their lives are a little different, and things look a little different. They have had a chance to build a society, and Arcadia as it comes to be known is no longer Camp Jaha."
He continued, "When the arc came down, it was split into multiple stations. Lots of them blew up on the way down. But we already know that the station that Abby [Dr Abigail Griffin] and Cane came down made it. We know that the station they have been living at too made it. So, they are looking for the others, and trying to get definitive proof, which of our people are alive."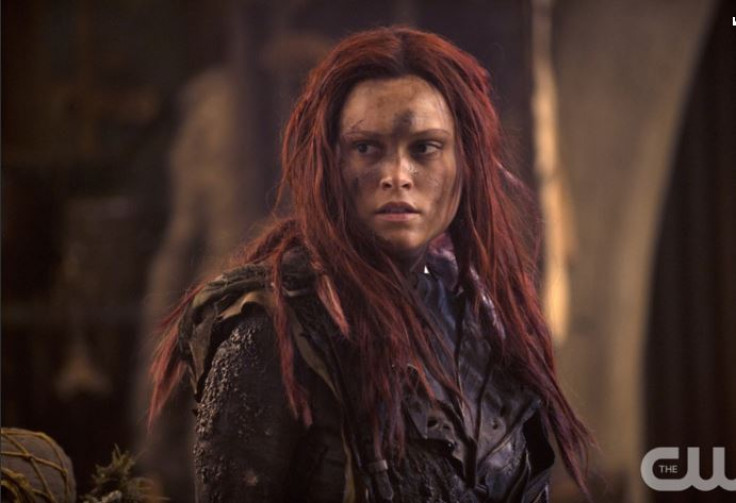 "In episode 1 they get a signal from one of those stations, but unfortunately it was coming from one of the Ice-nations," he claimed. The ice-nation is kind of forbidden, but Bellamy, Raven and Monty go for it, and they end up making interesting discoveries, Rothenberg teased.
Also, Clarke will be hunted by the grounders following the events of the season 2 finale. Shedding some light on her fate, Jason dished, "Her legend has spread, the legend of hate, the commander of death. She killed 300 people at the end of season 1 in the ring of fire. She killed Mount Weather in season 2."
Meanwhile, Eliza Taylor, who plays Clarke, teased new challenges for her character after she left Camp Jaha in the season 2 finale. Taylor said in an interview, "She can't deal with the fact that she has hurt as many people as she has. In a very unlike-Clarke fashion, she runs away, which is weird for her. But it has been really fun twist for me to play her."