The Americans season 3 returns with an all new episode tonight, Wednesday, 8 April at 10pm on FX Network.
Episode 11 is titled One Day in the Life of Anton Baklanov, which will deal with the aftermath of Paige learning the secret about her parents.
Click here to watch the episode via live stream on FX's website.
The official synopsis of episode 11 reads as follows:
Philip and Elizabeth's home and work lives collide in new and dangerous ways. Nina struggles to figure out her next steps. Arkady assigns Oleg and Tatiana to an operation with uncertain potential. Written by Stephen Schiff & Tracey Scott Wilson; directed by Andrew Bernstein.
In episode 10, fans saw Russian spies Philip and Elizabeth Jennings finally have that big talk with their teenage daughter Paige, wherein the 15-year-old innocently questions them.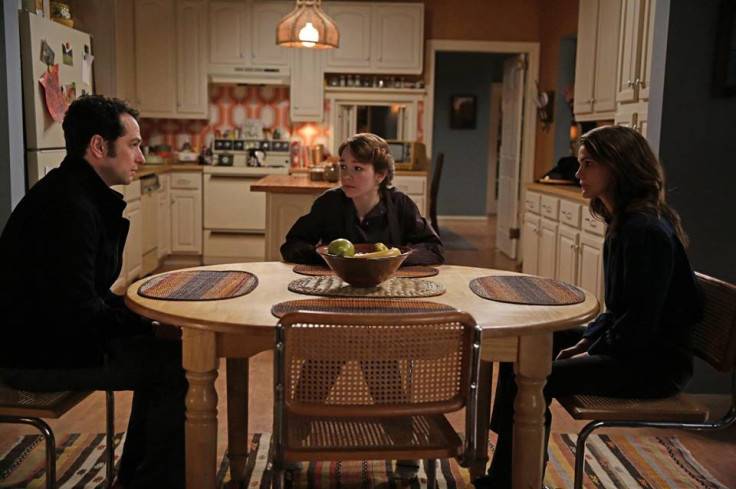 She tearfully says, "I need to know the truth. I don't care what it is. But if you love me, really love me, then just please tell me!"
Although her parents do not reveal that the KGB is targeting her as a second-generation spy, but they do share that they work for the Soviet Nation.
"We serve our country," Elizabeth admitted and added, "Most of what you hear about the Soviet Union isn't true."
"But we also serve the cause of peace around the world," she reasoned. "We fight for people who can't fight for themselves."
As Paige struggles to process the shocking revelation, her dad tells her that she is now responsible for keeping this a secret.
"If you do tell anyone," Philip cautioned, "We will go to jail, for good."
Meanwhile, the promo of episode 11 shows how Paige is trying to deal with the truth.
She asks her mother, "Do spy steal?" To which Elizabeth replies, "We do what is necessary."
And the promo ends with Gabriel asking Philip, "Are you falling apart?"
In a recent interview, Holly Taylor has spoken about a big reveal and what is in store for her character in the FX drama.
Taylor told The Hollywood Reporter: "In the next few episodes, and even in the next episode, you'll see Paige's emotional journey. You'll get to see how everyone in the family is coping with this new aspect of their life."
The actress also teased about the teen's future and whether or not would she become a spy in the upcoming episodes.
"One of my goals for my character is to become a spy," she teased and added, "It would be so much fun and I think it'd be cool if that was sort of their family business in a really weird way. I don't know what branch or aspect of the spy world Paige would be a part of."