The crossover event of Arrow and The Flash continues this week with part 2 titled Legends Of Yesterday. The second part of the crossover event will feature The Flash heading over to Star City and joining forces with Team Arrow.
According to the upcoming episode's official synopsis, "Oliver (Stephen Amell) and Barry Allen (guest star Grant Gustin) take Kendra Saunders (guest star Ciara Renée) and Carter Hall (guest star Falk Henstchel) to a remote location to keep them hidden from Vandal Savage (guest star Casper Crump) while they figure out how to defeat him.
Malcolm (John Barrowman) arranges a meeting between Vandal, Green Arrow and The Flash that doesn't go as planned. Meanwhile, Felicity (Emily Bett Rickards), Thea (Willa Holland), Diggle (David Ramsey) and Laurel (Katie Cassidy) work with Team Flash to come up with a weapon powerful enough to destroy Vandal Savage."
Warning: Potential spoilers ahead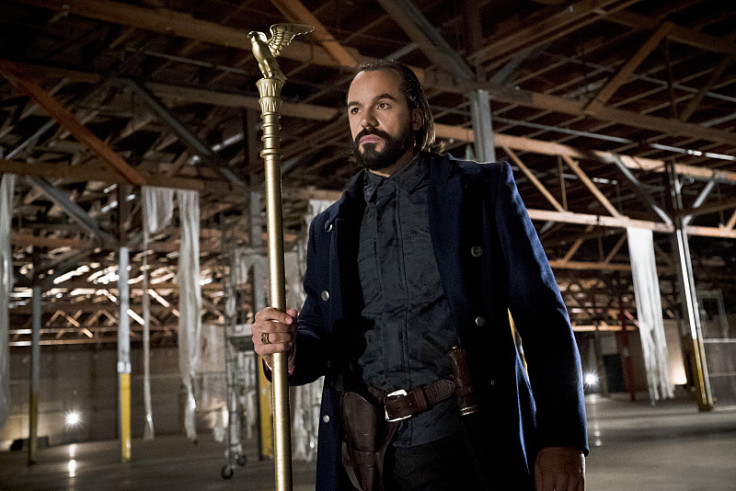 Spoilers for the upcoming episode indicate that despite The Flash and Arrow's best efforts, they will fail to defeat Vandal as he proves too powerful for the both of them. This does make sense, as the idea behind this big crossover is to set the stage for a spin-off series Legends Of Tomorrow that features Vandal as the primary villain.
Meanwhile, Oliver Queen will be seen dealing with some personal issues related to the son he never thought he had and the impact this has on his relationship with Felicity. Reportedly, Oliver will experience flashbacks that focus on [his former love interest] Moira and their son. This may lead to his breakup with Felicity (via Christian Post). The report also claims that Moira will be seen returning to Star City to ask Oliver to take care of their son "for a while." Besides, a recent TV Line spoilers report also teased that the new twist regarding Oliver's son "might affect Oliver and Felicity."
Arrow season 4 episode 8 Legends Of Yesterday airs this Wednesday, 2 December at 8pm ET/PT on The CW. You can click here to watch the episode online.