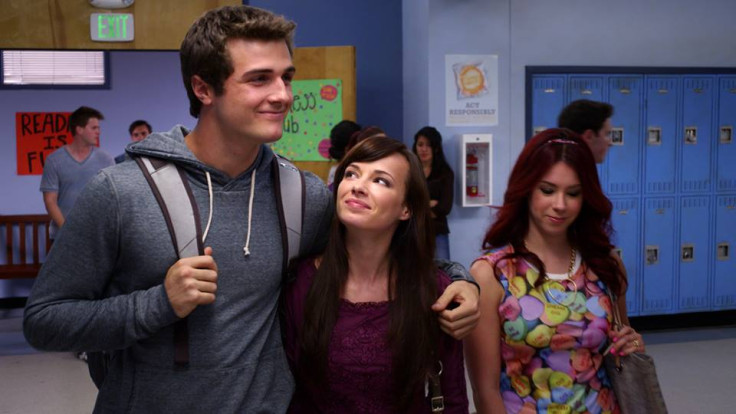 Awkward season 5 returns with a new episode on Monday, 31 August on MTV. Fans will get to see seniors play pranks at Palos Hills School as the students prepare to bid farewell to their alma mater.
The 5th season of the hit MTV drama will be packed with senior-year milestone moments - including senior pranks, prom and graduation, where Jenna (Ashley Rickards) will have to decide once and for all if her relationship with Matty (Beau Mirchoff) is meant to be.
The premiere episode is titled Prank Amateurs and its official synopsis reads, "Jenna hears a disturbing secret that threatens her resolution to stop thinking about Matty; senior pranks wreak havoc on the school."
Click here to watch the premiere episode online on MTV's official website. Actor Jillian Rose Reed (Tamara) dished about Awkward's season 5 and about senior-year moments at the IVY Film Innovator Awards
Reed confirmed that the majority of the cast will be graduating high school, "Well, hopefully all of us will be graduating high school!" she laughed. "There's a lot of senior year stuff," Reed said. "We're going to prom, the graduation. There's going to be a lot of heartfelt high school moments."
A new trailer for the season also teases a lot of drama ahead for Jenna and Matty, who are seen confused about their feelings for each other.