Watch controversial Zimbabwean priest predicting President Mugabe's death on 17 October 2017
Pastor Patrick Mugadza claims 92-year-old Mugabe will die later this year in Youtube clip.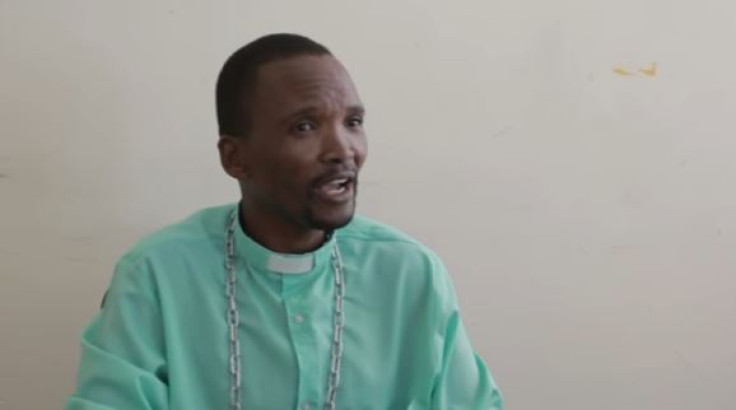 A fiery Zimbabwean cleric, Pastor Patrick Phillip Mugadza has been charged for claiming that nonagenarian President Robert Mugabe will die later this year in a video post widely shared on social media.
Mugadza has been at the forefront of an anti-Mugabe movement that has rocked the nation of almost 16 million people in recent months.
Dubbed the "Mugabe-Must-Go" pastor, Mugadza made headlines when he chained himself to a pole in a protest against the head of state in April last year, and later submitted a deposition at the Vatican embassy in the capital Harare asking the Roman Catholic Church to excommunicate Mugabe, who is a Catholic.
According to his lawyer, police officers who interrogated Mugadza at the capital Harare's Central Police Station alleged that the cleric on 13 January "unlawfully acted in a manner which is likely to create a nuisance" by prophesying in October that Mugabe will die on 17 October 2017.
In the video posted by News Day newspaper, Kariba-based Mugadza is seen saying: "It was on the 26th of December when I was in prayer, God said to me: 'This coming year 2017, the president is dying'. And he told me to say that he (Mugabe) is dying on 17 October.
"That is what is going to be happening in the year 2017."
Mugabe, who has been in power since Zimbabwe gained independence from British colonial rule in 1980, has quashed any debate about his succession. He claims he is still in charge, will go on until his term ends in 2018 and that he will rule until he is 100.
However the 92-year-old's condition has significantly deteriorated in recent years, sparking speculation about his health. He has also made frequent visits to the Far East for medical treatment, which have raised concerns about his stranglehold on power. In September, Mugabe denied rumours of his physical frailty, making outlandish claims that he had been resurrected from the dead.
© Copyright IBTimes 2023. All rights reserved.