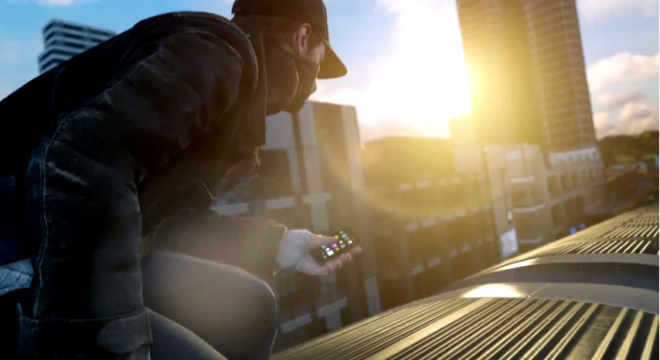 Earlier today, Watch_Dogs, the eagerly awaited open-world action title from Ubisoft, became available for pre-order on Steam. The title comes with a 17% discount.
Apart from this, some PC minimum requirements have been detailed, but they aren't the final ones, according to a report from DSOgaming. Have a look at them below.
OS: Windows Vista (SP2), Windows 7 (SP1) or Windows 8 (Only 64 bit OSs will be supported.)
Processor: Intel Core 2 Quad Q8400 @ 2.66Ghz or AMD Phenom II X4 940 @ 3.0Ghz
Memory: 6 GB RAM
Graphics: DirectX 11 graphics card with 1 GB Video RAM – Nvidia Geforce GTX 460 or AMD Radeon HD 5770
DirectX: Version 11
Hard Drive: 25 GB available space
Sound Card: DirectX 9.0c Compatible Sound Card with Latest Drivers
Specs from Jonathan Morin
The report from DSO goes on to point out that these were "EXACTLY the same specs that Watch_Dogs' creative director, Jonathan Morin, revealed on March 6th."
Here's what he revealed:
"IntelCore 2 Quad Q8400 2.66Ghz or AMDPhenom II X4 940 3.0Ghz, 6GB RAM, 1024 VRAM DirectX 11 Shader 5.0 SCard: DirectX9 25 GB."
Compare the two specs and you'll notice that Steam has used the same specs mentioned by Morin. So these are outdated specs and the final ones are expected to be out sometime soon.
In other Watch_Dogs news, check out this new screenshot that shows off the game's inventory system. The system looks rather intuitive and promises to be a joy to use. Have a look at it below.