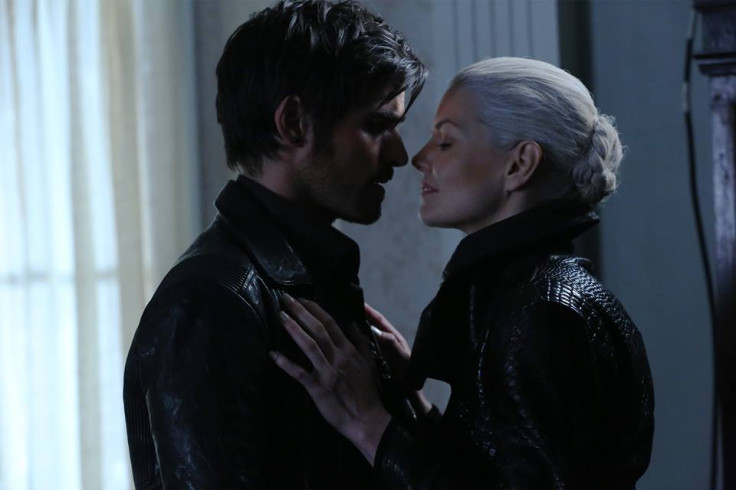 Tables have turned for Captain Hook and Emma Swan. As for the former, who spent the first half of Once Upon a Time season 5 trying to bring Emma back from the dark side, has now himself turned Dark. Episode 9 is titled, Broken Heart, where the fate of Storybrooke will hang in the balance as Emma and Hook's relationship is tested with a new twist.
In the previous episode, Emma revealed that she tethered Hook to the Excalibur sword to save his life, thereby making him the second Dark One and took away everyone's memories so he would not remember. Now that the truth is out, Hook is out for revenge against Gold, and wants to hurt Emma for betraying him by making him the one thing he despises the most.
Click here to watch the episode via live stream on ABC, or click here to watch it online on ABC's official website in the US. The official synopsis reads as follows:
Colin O'Donoghue, who plays Hook has revealed that he was shocked to learn that he will become the second Dark One. O'Donoghue told Entertainment Weekly, "It was a bit of a shock. I was excited, to be honest. I was excited to delve back into the darker side of Hook. That's where he was when I came on, [though] he was maybe not quite the same as the way that I play him as the Dark One. He's a little bit more — not fun, but it's nice to be able to explore that again."
The actor also spoke about differences between Emma and Hook as they have gone dark. Colin teased, "He's kind of similar to the original Hook, but amplified by the present. What we have to remember is that Hook embraced the Darkness before, whereas Emma has always tried to fight it."
"Even as her[Emma] Dark One, she still comes from a place of hope as the Savior. That's where her Dark One is starting from, whereas Hook knows that he can't resist that side of things, so he fully embraces it and goes into himself."
Once Upon a Time season 5 episode 10 airs on 29 November at 8pm EST on ABC Network.