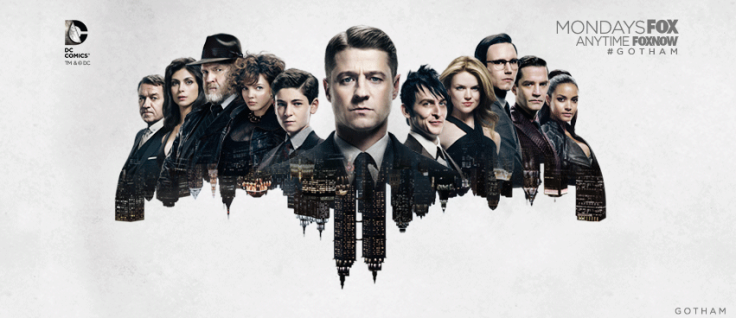 Gotham season 2 episode 5 titled Scarification airs this Monday (19 October). It will mark the beginning of Gordon's all-out battle with the billionaire villain Theo Galavan.
According to the official synopsis for episode 5, Galavan and Penguin join forces with a dangerous family in Gotham. Then, as the rivalry between the Waynes and the Galavans resurfaces, Gordon struggles to maintain order in the city. Earlier this year, during the 2015 New York Comic Con, actor Ben McKenzie revealed how Galavan will make everything hard for Gotham's most respectable police officer.
"Theo's far and away the most complicated and sophisticated of the villains he's faced up to this point," McKenzie said (via ComicBookResources). "So it becomes a real clash of the titans, if you will, between the two of them with some really big repercussions for Gotham."
Galavan killed Jerome Valeska in the last episode and is now pursuing his plans to become the mayor of Gotham. However, Gordon is determined to take him out, with the help of his new boss, Captain Nathaniel Barnes. Interestingly, Galavan's storyline involves the origin of a very famous DC villain. Gotham's executive producer Danny Cannon told TV Guide in August that Theo is the "origins of a very famous DC villain" -- one who will rely on other villains to help him achieve his goals.
Gotham season 2 episode 5 airs on Fox at 8pm ET. You can click here to watch the episode via live stream online.
Meanwhile, here's what is in store for fans and viewers on the next episode of Gotham, titled Rise Of The Villains: By Fire: "Bridgit Pike (supervillain Firefly) takes charge of her future after rejoining her brothers; Kringle and Nygma's relationship evolves; and Penguin and Galavan continue to fight for control of the underworld," reads the synopsis for episode 6.