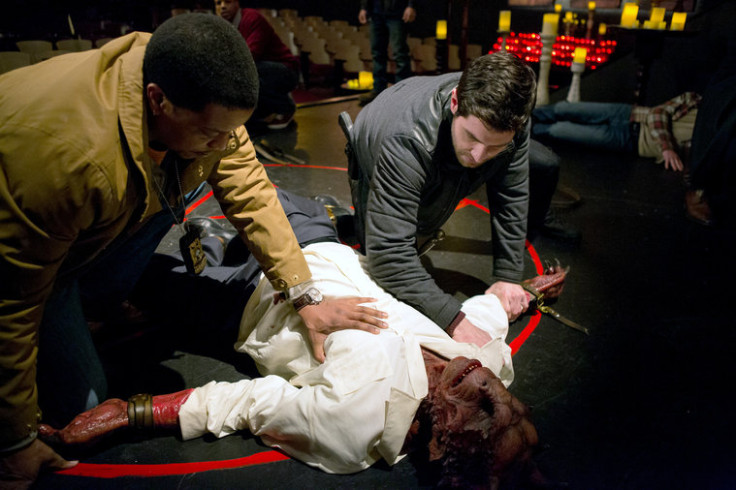 Grimm season 5 returns with an all-new episode this Friday (8 April) at 9pm EST on NBC Network. In episode 16 titled The Believer, Nick Burkhardt and the gang will meet a preacher who uses his Wesen identity to attract followers.
The synopsis for the episode reads as follows:
Click here to watch the episode online on NBC's website, or click here to watch it via live stream in the US.
In the episode, the faithful will be targeted as a minister will use his unique ability to increase his flock. The promo for the episode shows Nick telling everyone: "Seems like he gets possessed by the devil." As the voice-over asks: "Is he a preacher or a demon?" a person will devil's horns is shown growling at his devotees.
The episode will also find Eve trying to figure out Captain Renard's true intentions and what part is he playing in the uprising. A promo released shows Eve at the spice shop telling the gang that she wants to turn into Renard to figure out his motives.
When Nick asks why, she replies: "We need to know what he knows. The best way to do that is to be him, so I could ask the people who do know. But to do that I am going to need to know where he is, so I can be where he isn't." She asks for the gang's help as Nick replies: "If we can we will help."
Will the gang figure out Renard's involvement in the Wesen uprising? To know the answer, you will have to watch the next episode of Grimm season 5.