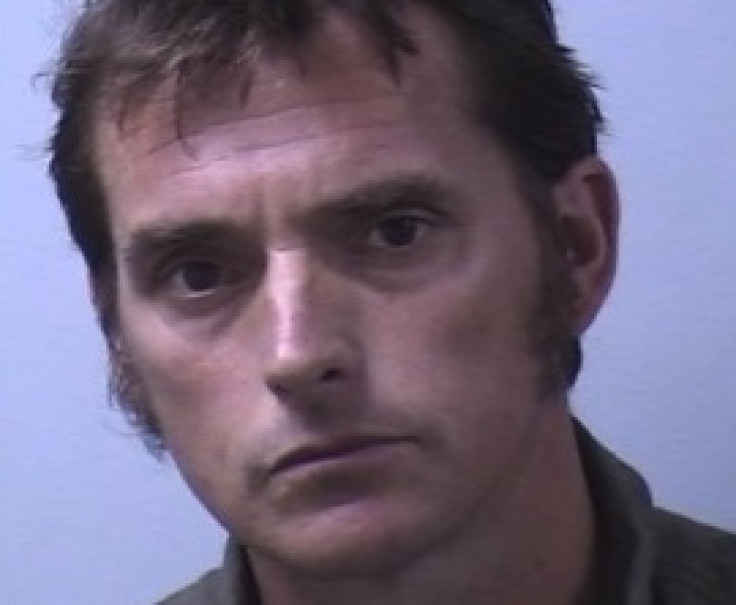 A Royal Marines reservist has been jailed for more than 14 years after stealing weapons and ammunition before trying to sell them on the black market.
Martin Shannon, 43, used his military training to hide a C8 automatic assault rifle and a semi-automatic handgun taken from his base in Poole, Dorset, as well as thousands of rounds of ammunition and a number of high-explosive hand grenades.
He amassed the deadly stockpile over four years, burying the guns, ammunition and explosives in hideouts dug in the New Forest.
Shannon pleaded guilty to 15 firearm offences and was sentenced to 14-and-a-half years in prison at the Old Bailey on Wednesday (21 December).
The court heard how he was suffering from post-traumatic stress disorder after serving in Iraq and Afghanistan, with Shannon describing himself as a "broken man".
He said he wanted to sell the guns to "Great Train Robber types".
But he was caught in a sting by the National Crime Agency (NCA) when he tried to sell the weapons to an undercover police officer in September.
They met in the Chieveley area of Newbury, Berkshire, where Shannon sold the officer the assault rifle, the handgun, ammunition, a sawn-off shotgun, grenades and pyrotechnic munitions for £10,000 (€11,850, $12,350).
After his arrest a short while later outside a supermarket in Winnall, Winchester, he told officers of another bolt-action shotgun buried in the New Forest.
Police also discovered 500 rounds of ammunition and a stick of plastic explosives at his home in Hythe, Southampton.
Sentencing, Judge Richard Marks QC said Shannon's actions were a "breach of trust" as a serving Royal Marine reservist.
Judge Marks accepted that PTSD had affected him "particularly badly", saying: "This is a tragic case, in particular for you and your young family."
Mark Webster, Director of Intelligence and Operations at the NCA, said: "This has been a complex investigation into an individual who had access to and possession of extremely dangerous weapons."
He added: "We don't believe Martin Shannon was working as part of an organised crime group, but I want to reassure the public that where people have access to firearms and intend to use them for criminal activities, we will work with our partners to ensure they are stopped and held accountable for their actions."