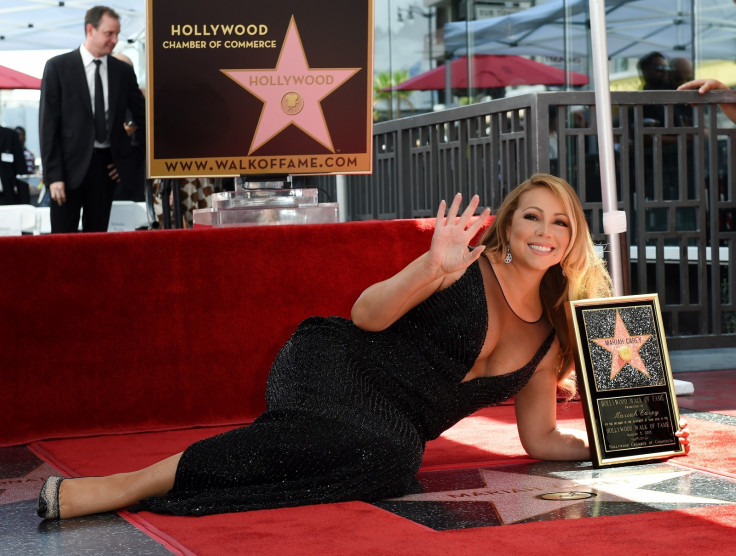 Cookie Lyon is Empire's resident diva, but it looks like the leopard print-loving ex-con may soon have some competition. Mariah Carey, it has been revealed, is preparing to join the season 2 cast of the hit show. Series creator Lee Daniels announced the news as the Hero hitmaker, who is one of the most successful female artists of all time, was finally presented with a star on the Hollywood Walk of Fame on Wednesday (5 August 2015).
Her star is the 2,556th entry on the Walk of Fame. All of the Hollywood Walk of Fame's stars, located on the pavements along 15 blocks of Hollywood Boulevard, are made of terrazzo and brass, with each costing approximately $30,000 (£19,200). Daniels joined guest speakers – including the 45-year-old star's longtime collaborator and producer Antonio "LA" Reid and film-maker close friend Brett Ratner – at the unveiling ceremony. "Watch her on Empire, you guys," he said to a group of roaring fans, the Associated Press has reported."She's coming to Empire."
The Hero hitmaker is set to team up with Terrence Howard and Taraji P Henson in season two of Fox and E4 series. Details about her role have yet to be released. "She has certainly proven herself, good lord. Repeatedly," Said the director, producer and actor. "I'm very excited to see where she goes on Empire." This is not the first time that the singer has worked with Daniels: Mariah appeared in movies The Butler and 2009's Precious, the latter of which was directed and co-produced by Daniels and earned the film-maker six Academy Award nominations.
Chris Rock, Kelly Rowland, Alicia Keys, Lenny Kravitz and Ne-Yo are also set to make guest appearances in season two, which begins on 23 September on Fox in the US; it is expected to be screened on E4 in the UK sometime in the autumn.