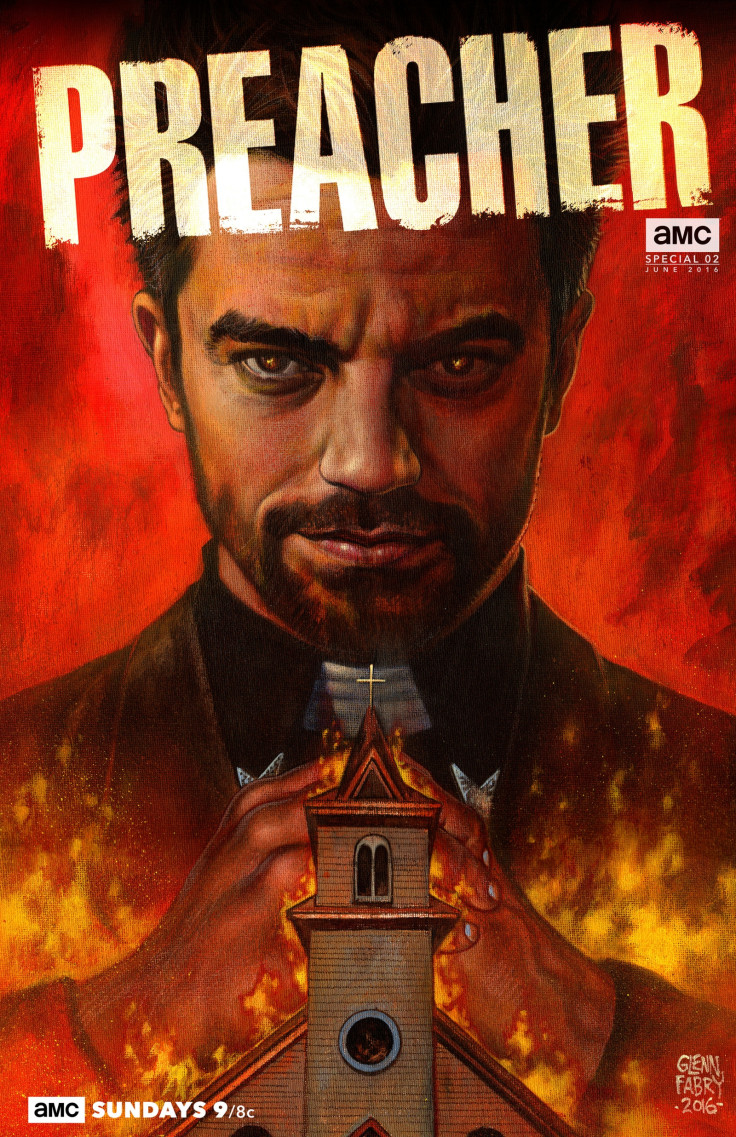 Preacher is all set to air the final episode of season 1 and as the maiden season of the AMC drama nears its end, Jesse Custer will prepare for a showdown with God himself. Episode 10 titled Call And Response airs on Sunday (31 July), and will once again shift the limelight on the unconventional trio – Jesse, Tulip, and Cassidy – as each fight their own battles through heaven and hell.
Click here to watch episode live online on the official website. Watch Preacher season 1 episode 10 to find out what God has in store for Jesse on AMC at 9pm EST.
"God is coming," is the chant that's heating up the town of Annville. Even, the official synopsis for the upcoming episode teases that the local preacher might have an encounter with higher forces while the entire town "waits with baited breath".
"Jesse hopes to follow through on his promise to obtain answers from heaven," the description reads.
While that happens, the unusual trio will be back again, smashing doors, threatening people, and making decisions to "kick" god's "a**" if need be. "The plan is very simple. Find God. God needs our help, we'll help him. If he doesn't, we're going to kick his ass," Jesse said in a mid-season trailer of Preacher released during the San Diego Comic-Con 2016.
However, the way to heaven is not an easy one, and is rather laced with fatal enemies and dangers. Another trailer for Sunday's episode of the supernatural series hinted that Jesse will be faced with some old threats.
The Adelphi angel dressed as a cowboy aka DeBlanc will be back straight from hell with a renewed cause – to kill Jess. According to a report, DeBlanc is not the only one after the preacher's life. It turns out that local goon Odin Quincannon will also employ every means to end Jesse's growing popularity.
To find out if the Annville-based Jesse makes it alive to God, watch Preacher on Sundays on AMC.