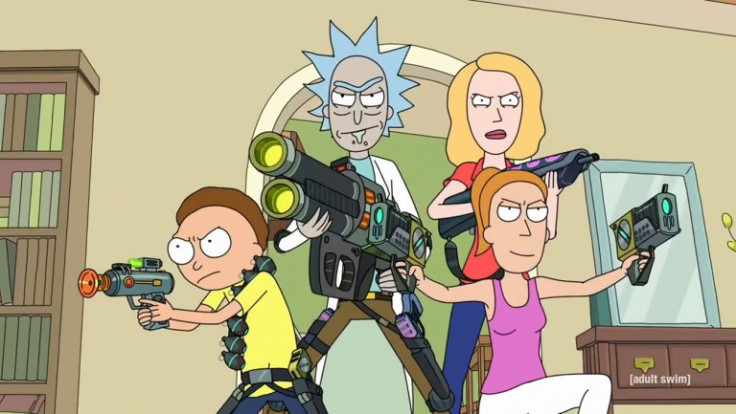 Rick and Morty season 2 returns with an all new episode tonight, 9 August on Adult Swim.
Episode 3 is tiled, Auto Erotic Assimilation, where Rick, Morty, and Summer follow a distress signal to a planet occupied by Unity.
Click here to watch the episode via live stream. You can also watch it online by clicking here.
The official synopsis of episode 3 reads as follows: "Rick gets emotional; Beth and Jerry go ballistic on each other."
Rick, Morty and Summer will reportedly follow a distress signal to a planet occupied by Unity, Rick's ex-lover, an organism that has assimilated all individuals on the planet and intends to do the same to the rest of the universe.
In the episode, fans may get to see Summer trying to start a race war, but later changes her mind when several individuals regain their identities. After being rescued, Morty and Summer return to Earth, while Rick stays with Unity, but Unity decides to leave him for his own good.
Meanwhile, "Beth and Jerry find an underground room built by Rick in the garage, containing a slug-like creature chained to the wall. As they argue about Rick's motives for keeping the creature there, it breaks free and tells them that it is a murderous, baby-eating, disease-carrying monster, but has decided to leave Earth due to his irritation with Beth and Jerry's arguing."
Rick later returns home, apathetic, and unsuccessfully and tries to kill himself with a laser in the garage before falling asleep.
The animated series follows Rick, an alcoholic scientist and his intellectually impaired grandson, Morty, who go on adventures to alternate dimensions. These adventures commonly cause trouble for Morty's family, who get caught up in the mayhem.